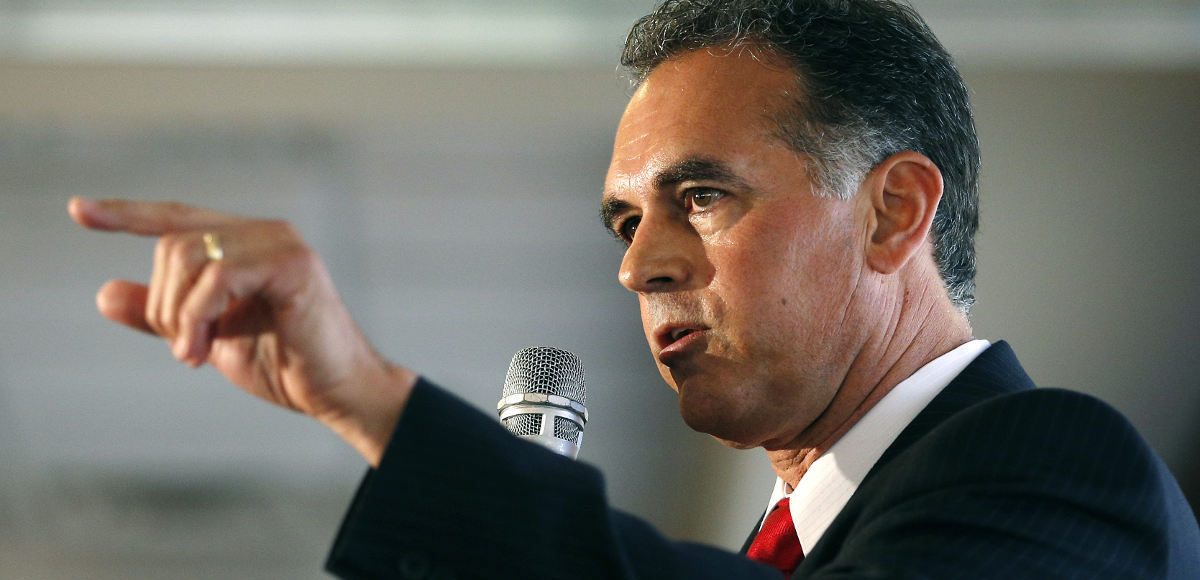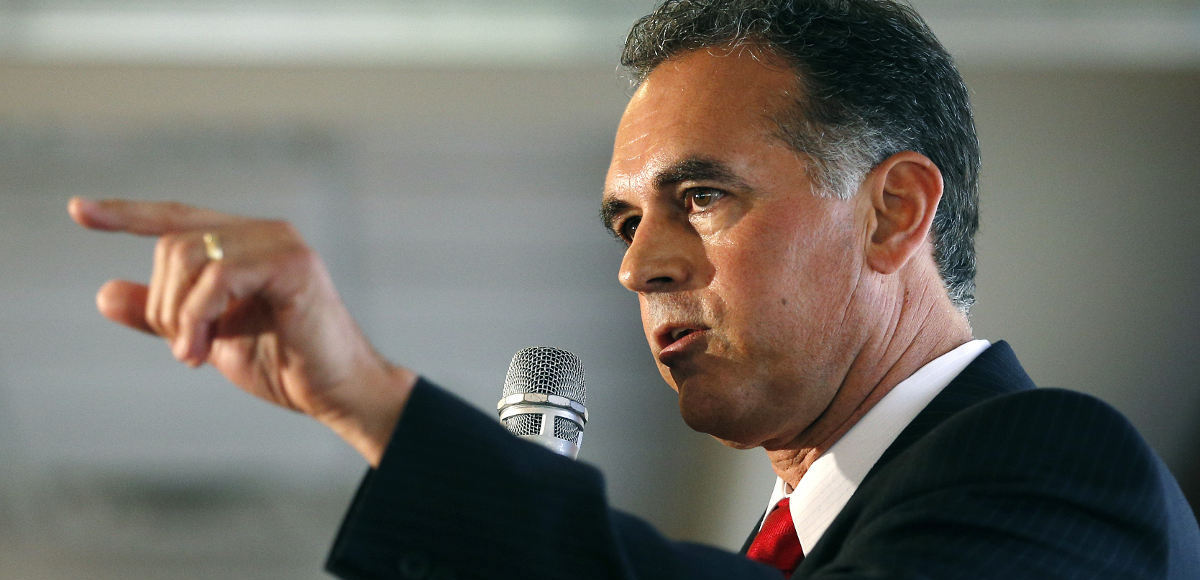 Danny Tarkanian, a Nevada businessman who supports President Donald Trump, is taking on one of his biggest and most unpopular critics–Dean Heller. The commercial real estate developer from Las Vegas announced his bid to unseat the incumbent Republican senator earlier this week.
"Dean Heller wasn't just one of the first NeverTrumpers in Nevada, he was one of the most influential," Mr. Tarkanian, 55, said. "He actually helped Hillary Clinton win the state of Nevada."
"I fully supported President Trump to the end of the campaign."
Sen. Heller is part of the GOP Establishment's NeverTrump crowd in the "D.C. swamp" along with Sen. Jeff Flake, R-Ariz., who also finds himself in danger of losing his seat. But that's not the only thing the two incumbents have in common.
They are both extremely unpopular.
In July, a Morning Consult Poll ranking senators by popularity found Sens. McCain and Flake behind only Majority Leader Mitch McConnell, R-Kty., as having the highest disapproval ratings in their state, 47% and 45%, respectively. The Hill reported on a PPP Poll–one we do not hold in high regard at People's Pundit Daily (PPD)–which found Sen. Heller's approval at just 22%.
Mr. Tarkanian, the son of University of Nevada Las Vegas (UNLV) Hall of Fame basketball coach Jerry Tarkanian, is a political outsider. But he's not exactly a political newcomer. His wife, Amy Tarkanian, is the former chairwoman of the Nevada Republican Party.
In 2010, he ran in the Republican primary as one of the conservative alternatives for the U.S. Senate. Voters ultimately nominated Sharron Angle, a flawed candidate who lost to then-Majority Leader Harry Reid. In 2016, he narrowly lost the race for Nevada's 3rd Congressional District to Democrat Jacky Rosen.
While we haven't yet released our ratings for the 2018 Senate Election Projection Model, data from the People's Pundit Daily Big Data Poll (PPD Poll) in June indicate 30% of Republican voters would seriously consider sitting out 2018 if Republicans didn't keep their promise to repeal ObamaCare.
"Dean Heller has broken one promise after another to the people of Nevada," Mr. Tarkanian said. "He promised to repeal ObamaCare and in fact he voted for that two years ago. But when he had the chance to actually get it repealed, he voted against it."
More recent data from July indicates those voters are highly likely to back challengers like Dr. Kelli Ward in Arizona and Mr. Tarkanian in Nevada.
"The energy among Republican voters is just as anti-establishment as it was in 2016, if not more," said Rich Baris, PPD editor-in-chief and head of the PPD Big Data Poll. "If candidates like Danny Tarkanian in Nevada and Dr. Kelli Ward in Arizona can harness that disgust with D.C., we could be looking at a much more conservative Senate in 2019."
"That bodes well for President Trump's America First agenda."