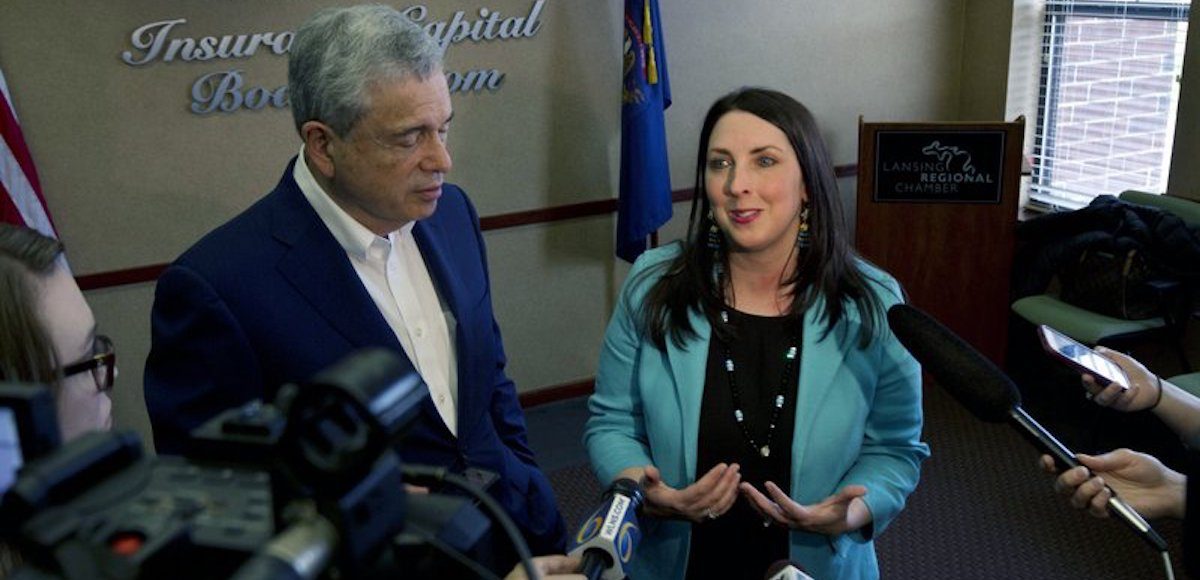 The Republican National Committee (RNC) is planning to launch a multimillion-dollar effort targeting vulnerable Democrats who voted against the Tax Cuts and Jobs Act. There are 10 Democratic senators from states carried overwhelmingly by President Donald Trump in 2016, and the RNC plans to make them pay for their vote against the first overhaul to the U.S. tax code in more than 31 years.
"We're going to remind every voter that Republicans gave the American people a historic pay raise while Democrats stood in the way," RNC chairwoman Ronna Romney McDaniel said in a statement. "We have more resources deployed than any other political organization, and we're going to use our assets to hold Democrats accountable."
The effort next year will start next year with the first National Day of Training on January 20, when they will train thousands of staff and volunteers across the country in preparation for the midterm elections. Earlier in the week, the RNC posted another record-breaking month for fundraising while Democrats posted their worst November in 10 years.
Democrats believe they have a solid shot at retaking the U.S. House of Representatives, but have an uphill battle for in the U.S. Senate. Republicans have to defend less than 10 seats and only a few are competitive, while Democrats have to defend more than 20 seats.
Senator Joe Manchin, D-W.Va., is one of the most vulnerable Democrats defending his seat in a Red state. He struggled to answer for his vote on tax reform when asked by radio talk show host Hoppy Kercheval. A PPD West Virginia Senate Poll conducted in September found his lead slipping against a generic Republican, but 4 out of 10 voters who approved of Donald Trump said they would no longer support him if he did not vote "Yes" on tax reform.