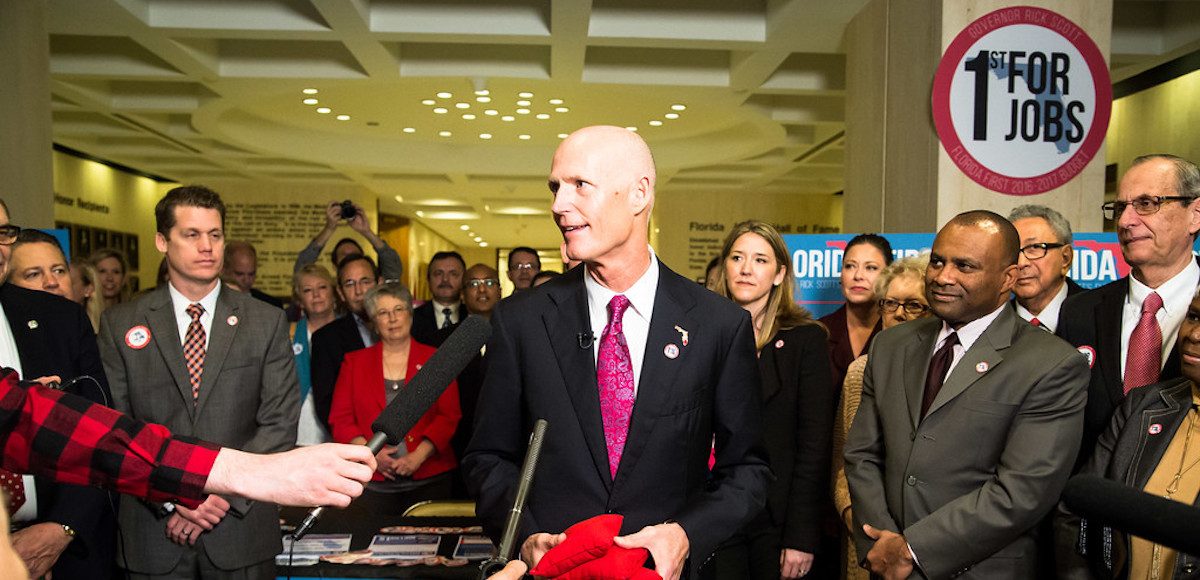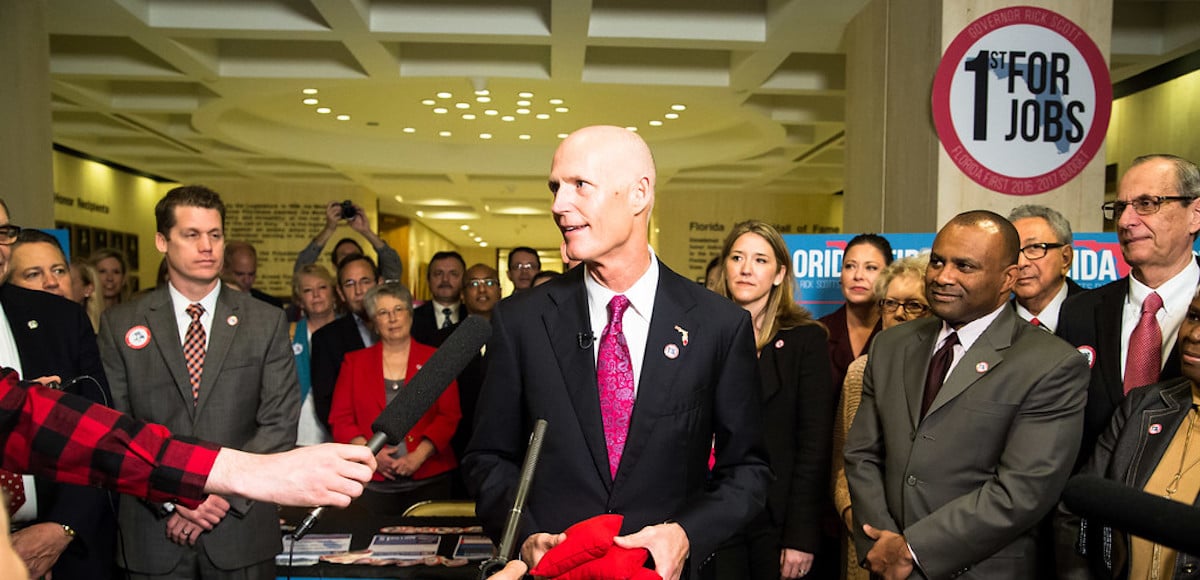 Governor Rick Scott raised a record $10.7 million in less than 3 months in his campaign for U.S. Senate in Florida, not including candidate contributions. Not only is that a historic amount for a race that was never even supposed to be competitive, but it surpasses all other U.S. Senate candidates cycle.
"Florida families have had enough of career politicians in Washington who care more about their own jobs than the wellbeing of the families they serve," Gov. Scott said in a statement. "We're on a mission to reform Washington so that it actually works for us, and I appreciate the support of everyone who has come together to help us reach this goal."
Gov. Scott has now raised the most ever in a quarter by a U.S. Senate candidate in Florida and received support in the form of campaign contributions from all of Florida's 67 counties. According to the report, more than 75% of more than 11,000 contributors gave less than $500.
"This historic more than $10.7 million fundraising quarter shows that the opportunity to elect Governor Rick Scott and send a career politician back home has Floridians more excited than ever before," Florida Finance Chairwoman Darlene Jordan. "No other Senate campaign has accomplished what Governor Scott's has, and it would not be possible without the hard work of our many supporters."
The extremely popular Republican governor of the Sunshine State is challenging Senator Bill Nelson, D-Fla., the state's senior but vulnerable incumbent. He is also the only Democrat currently holding a statewide office in Florida, which shifted significantly toward Republicans under Barack Obama.
The Scott campaign also touted that 80% of all their contributions came from Florida residents. Only 3.2% of all contributions are from Political Action Committees (PACs).
"Americans across the country have made it clear that they are ready to have a real leader in Washington, and every single dollar raised puts us one step closer to electing Governor Rick Scott to the U.S. Senate," National Finance Chairman Thomas O. Hicks said.
"We appreciate everyone who helped us reach this record-breaking fundraising quarter of more than $10.7 million and we look forward to continuing this unmatched success."
While Gov. Scott won both his two terms in tight gubernatorial contests, his approval and favorability ratings have soared amid a statewide economic resurgence. The Florida economy under the former businessman's stewardship has outperformed the nation and his own campaign promises.
"Voters were already changing their tune on Governor Scott for economic reasons. But it was during his handling of Hurricane Irma when we saw his numbers just take off," Big Data Poll Director Rich Baris said. "There was only one candidate who could defeat Senator Nelson, whose worst nightmare unfortunately for Democrats has come true."
The PPD Sunshine State Battleground Poll, which is conducted by Big Data Poll, found Gov. Scott holding a slight lead over Senator Nelson. A more recent survey conducted by SurveyMonkey that was released this week also found Mr. Scott besting Mr. Nelson, 49% to 46%.
In 2000, Senator Nelson was elected to the U.S. Senate seat vacated by retiring Republican Senator Connie Mack III. He was reelected in 2006 with 60% of the vote and in 2012 with 55% of the vote. But he has never faced a serious challenger and his image as a moderate has been shattered as a result of unfettered loyalty to his party.
"By raising more than $10.7 million in less than three months, we are sending a message to Washington that the time of career politicians is over – and our momentum is not slowing down," Gov. Scott added. "I look forward to continuing to show Washington and the rest of the country what it means to get to work."
The race for U.S. Senate in Florida is rated a BATTLEGROUND on the PPD Senate Election Projection Model.