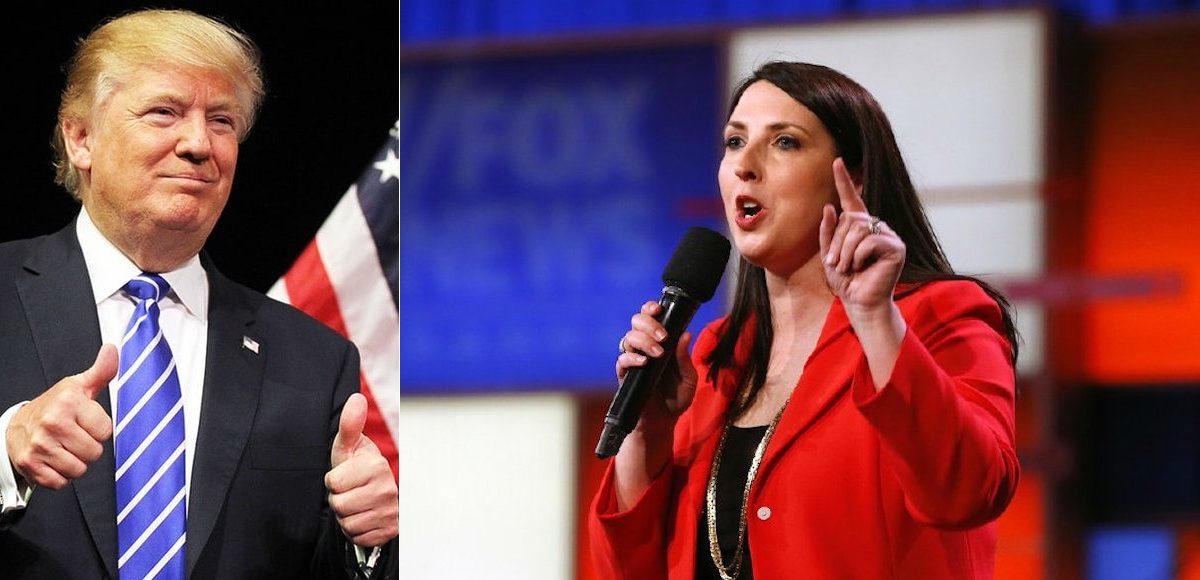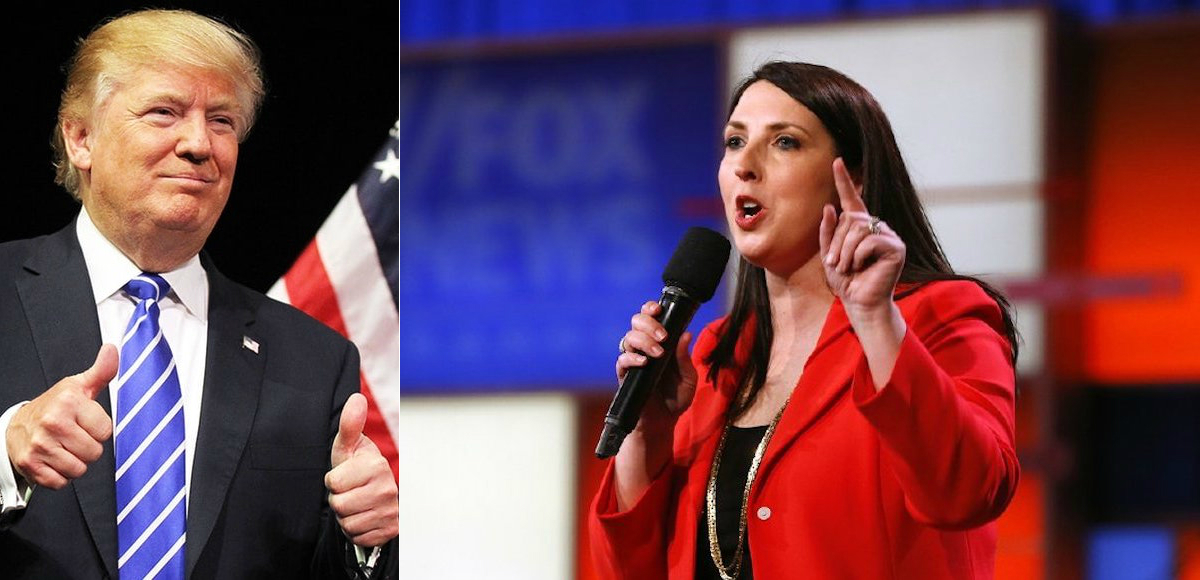 President Donald Trump and the Republican National Committee (RNC) transferred $8 million to the NRSC and the NRCC to defend their majorities ahead of the 2018 midterm elections. While the RNC has vastly out-raised an almost financially-defunct Democratic National Committee (DNC), the Democratic Congressional Campaign Committee (DCCC) posts big hauls from big and out-of-state donors.
The Trump campaign will max out to nearly 100 candidates in its first round of contributions, while the RNC will transfer $4 million to the National Republican Senatorial Committee and $4 million to the National Republican Congressional Committee.
"Thanks to President Trump and our supporters, we have the resources to protect and strengthen our Republican majorities in Congress," RNC Chairwoman Ronna McDaniel said in a statement to PPD. "Because of the President's leadership, Americans have higher wages, more jobs, more money in their pockets and results heading into the midterm elections."
"Together with our sister committees, I'm confident we can deliver that positive message to Americans all across the country and elect more Republicans so President Trump can continue to deliver for the American people."
The RNC and the Trump campaign have made multi-million dollar and historic investments in the ground and data operations before the 2018 midterms. The RNC plans to spend a quarter billion dollars to protect Republican majorities in the U.S. House, the U.S. Senate and State houses across the country.
It's the largest ground game investment ever made and, considering they've trailed Democrats by low to high single-digits on the generic ballot, they will need it. Buoyed by Silicon Valley and Hollywood, Democratic congressional candidates hope to minimize the reality that the DNC now has less money and more debt than when Chairman Tom Perez took over for interim Chair Donna Brazile.
"President Trump needs more elected leaders in Congress to help him implement his America First agenda and together, I'm confident we can deliver," Trump Campaign Manager Brad Parscale also said in a statement to PPD. "The President authorized this support for the GOP committees and candidates because he is committed to supporting the NRSC, NRCC, and congressional candidates who will work with him as we make America great again."
The RNC's new permanent, data-driven program targets over two dozen states and claims to have made more than 22 million voter contacts. As part of the Trump Republican Leadership Initiative, nearly 17,000 fellows have been trained to expand the party's reach ahead of November.
Campaigns in all 50 states, including every targeted U.S. Senate race this cycle, are using RNC Data to help them push through the headwinds. The RNC said they've collected more than 100 billion data points to target voters more effectively and efficiently, and together with the Trump campaign, collected over 16 million new email addresses through digital fundraising efforts.