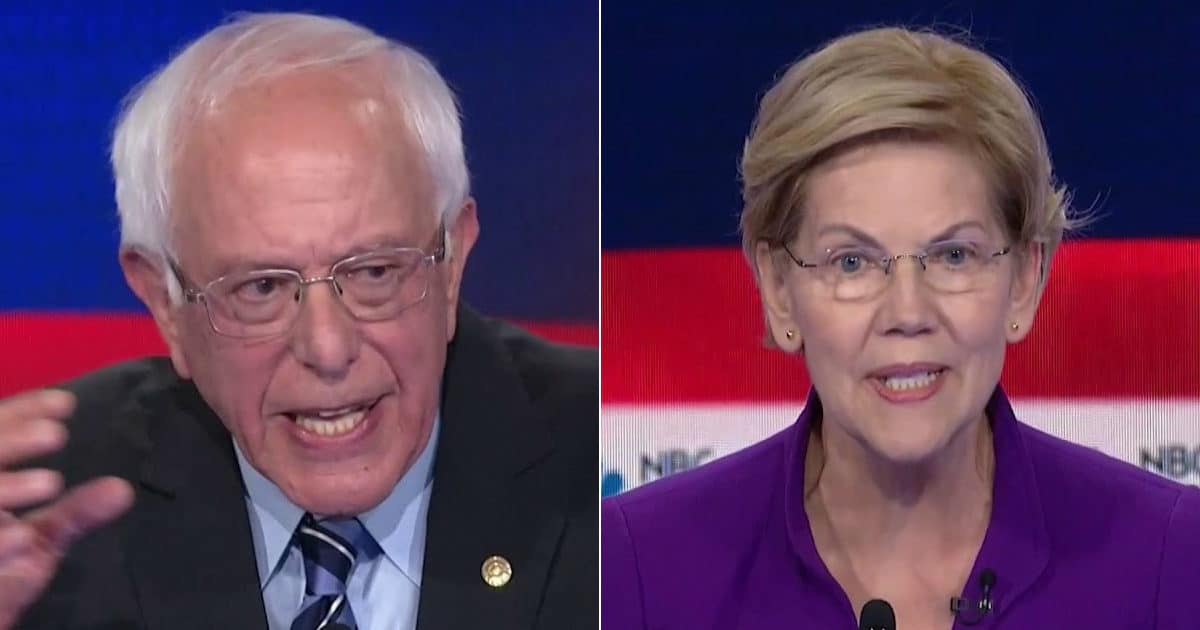 Joe Biden Maintains Front-Runner Status as Runner-Ups Fail to Build Minority Coalitions
While Elizabeth Warren, D-Mass., continues to generate buzz, she has not been able to secure the second place poll position against Bernie Sanders, D/I-Vt., in 2020 Democratic presidential nomination polls. Despite his repeated gaffes and growing speculation over health concerns, Joe Biden continues to maintain his front-runner status.
In the rough two-week average of polls, Mr. Biden leads the still-crowded field of candidates with 29.7%, followed by Senator Warren at 18% and Senator Sanders closely behind in third at 17.5%.
The difference between Senators Warren and Sanders is not statistically significant.
In the six polls included in the latest average as of Tuesday morning, Senator Warren leads in only two, while Senator Sanders leads in the remaining four. It is her larger leads in surveys conducted by Economist/YouGov (22% to 14%) and IBD/TIPP (24% to 12%) that have propelled her back into second place.
Senator Sanders holds more moderate leads in polls conducted by ABC News/Washington Post (19% to 18%), Politico/Morning Consult (20% to 16%) and Harvard-Harris (16% to 13%). An Emerson College Poll conducted from August 24 to August 26 found Senator Sanders leading by a larger margin, 24% to 15%.
Senator Sanders first lost his solid runner-up status mid-July and has fought his fellow Northeastern rival for the slot ever since.
However, the two far left U.S. Senators have been unable to make significant gains against the former vice president. Their appeal remains largely limited to white liberals, who are a shrinking share of the Democratic presidential primary electorate.
"The liberal national media like to generate headlines week-to-week, but the fundamentals of a Democratic nomination process have not changed," said Rich Baris, the Director of Big Data Poll and the PPD Election Projection Model.
"None of the progressive candidates du jour have been able to overtake Joe Biden, despite his obvious flaws, because they have thus far failed to build a minority coalition."
Nonwhites cast roughly 4 in 10 votes in the previous Democratic presidential nomination in 2016. Hillary Clinton won 75.9% of black voters in 2016, compared to just 23.1% for Senator Sanders.
"There are simply too few white liberals to go around," Director Baris added. "No minority coalition, no Democratic nomination. Pure and simple."