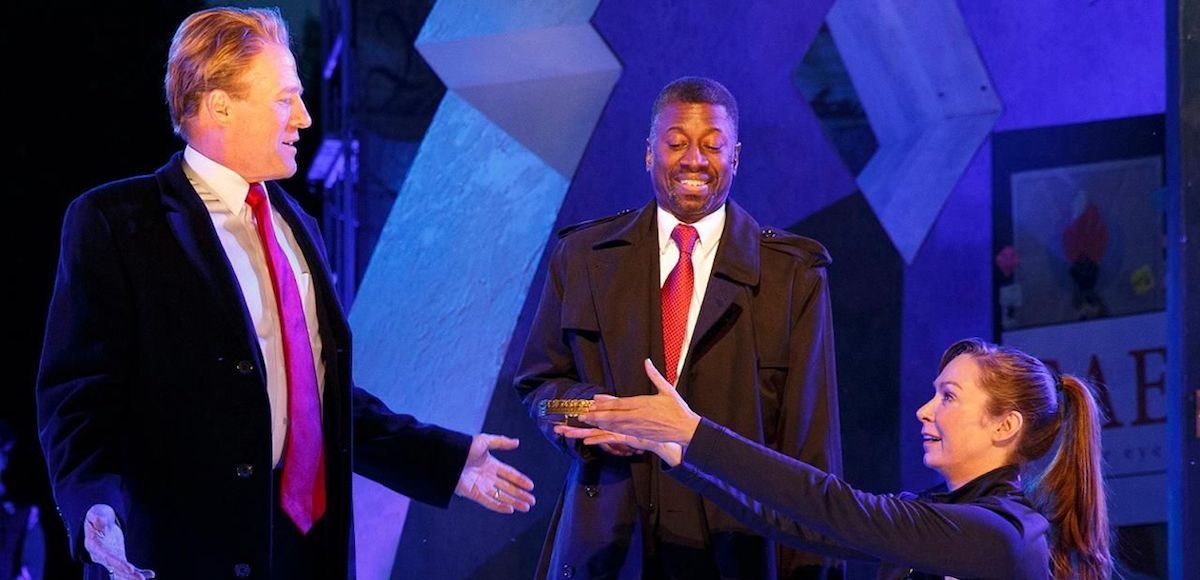 Sponsoring companies are pulling their support of Shakespeare in the Park after portraying the assassination of Julius Caesar as President Donald Trump. Delta Air Lines and Bank of America were the first companies to announce that they are pulling their sponsorships of a Manhattan-based theater on Sunday.
"No matter what your political stance may be, the graphic staging of Julius Caesar at this summer's Free Shakespeare in the Park does not reflect Delta Air Lines' values," the company's statement said. "Their artistic and creative direction crossed the line on the standards of good taste."
Bank of America soon followed, withdrawing their financial support for the production company.
"The Public Theater chose to present Julius Caesar in such a way that was intended to provoke and offend," the bank said in a tweet. "Had this intention been made known to us, we would have decided not to sponsor it."
Performances at Central Park's Delacorte Theater began just days before now-fired New Year's Eve CNN host and comedian Kathy Griffin posed for a photograph with a bloodied rendering of President Trump's severed head.
Oskar Eustis, the Public Theater's artistic director who also directed the play, said earlier in a statement that "anyone seeing our production of 'Julius Caesar' will realize it in no way advocates violence towards anyone."
"Julius Caesar" tells a fictionalized story of a powerful, popular Roman leader who is assassinated by senators who fear he is becoming a tyrant. It is set in ancient Rome, but many productions have costumed the characters in modern dress to give it a present-day connection.