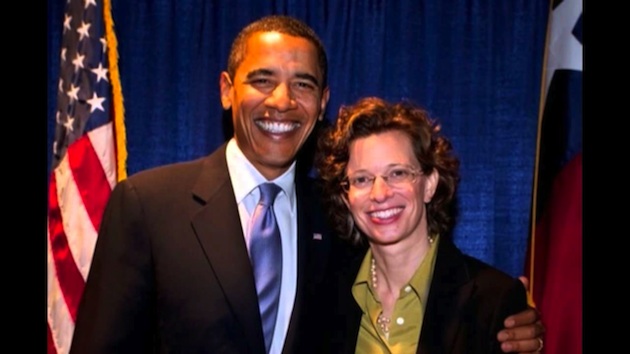 Internal campaign documents obtained by Nation Review Online not only reveal that Michelle Nunn is perpetuating a complete fraud on Georgia voters, but also that the media is helping her to do it.
Nunn's campaign will often have "fair warning" before negative news stories surface, if they ever do, because the so-called journalists have promised to work to "kill or muddy" such stories.
"I would love to know what kind of already-formed relationships they have in Atlanta and even in the national media that they're planning on using as sources and conduits of information," Kerwin Swint, a professor of politics at Atlanta's Kennesaw State University, told National Review Online. "It's certainly interesting to see it in writing like that."
Nunn's strategists also discuss plans to rebut attacks over her time as CEO of the Points of Light Foundation, which she has done since her nonprofit organization, Hands On Atlanta, merged with the group in 2007. PPD previously reported on questionable decisions made under Nunn to cut roughly 60 percent of its regular workforce from 175 jobs down to 80, all during a time she saw an increase from $197,506 to $322,056 in total annual compensation.
But, according to the document, these decisions pale in comparison to the concerns the campaign strategists have over her tenure. They worry about Georgia voters discovering that the Points of Light gave grants to "terrorists" and "inmates" during her tenure. Islamic Relief USA, which is part of a greater global network operating under Islamic Relief Worldwide, received over $33,000 in grants under Nunn. Islamic Relief Worldwide funnels money to Hamas, which is currently storing missiles in U.N. schools and shelters with the hope innocent people will be targeted by Israeli military strikes.
In fact, the U.S. State Department has designated them a terrorist organization. Yet, unbelievably, the campaign documents identify "Jews" as a key group to target for campaign fundraising, and further planned to taylor Nunn's position on Israel regardless of where she actually stands on the Israeli-Palestine issue. Considering the aforementioned evidence, it is pretty safe to assume Nunn fits in with the radical wing of the Democratic Party, which has unquestionably grown into an anti-Israel advocate.
"Michelle's position on Israel will largely determine the level of support here," the document goes on to say.
National Review Online reported that in 2006, Israelis arrested Islamic Relief Worldwide's Gaza coordinator, Ayaz Ali, because he was working to "transfer funds and assistance to various Hamas institutions and organizations." Israeli officials found photographs of "'swastikas superimposed on IDF symbols,' and of Nazi officials, Osama bin Laden, and al-Qaeda in Iraq leader Abu Musab al-Zarqawi," NRO said.
The document is riddled with concerns regarding "grants to problematic entities" and "notable line items" in its 990 forms among other financial inconsistenies, including a 2010 audit that found the organization's financial record-keeping practices were "not adequate to account for federal funds" under Nunn.
But aside from her less-than moderate record as the CEO of Points of Light, it is the plan to deceive Georgians and perpetuate a complete fraud on the voters in Georgia that has the potential to sink Nunn's entire campaign, if of course, the local media would report it.
"Never before has a Senate campaign openly admitted that its number one objective is to deceive voters and hide a candidate's true beliefs from public view. The hundred plus pages of Michelle Nunn's campaign plan reveals a deliberate effort to manipulate Georgia voters and hide the fact that Nunn's campaign is a proxy for the agenda of Barack Obama and Harry Reid," NRSC Political Director Ward Baker said in a statement.
"The entire Nunn plan is dirty, offensive, and emblematic of why voters are so disenchanted with politics."
Part of the plan discusses sending postcards depicting "Michelle and her family in rural settings with rural-oriented imagery" in order to "combat the notion that she is an Atlanta-based candidate uninterested in, or unfamiliar with, the rural parts of the state." The direct mailing firm making the suggestion is none other than Ambrosino Muir Hansen Crounse, a firm that is well-equiped to help hide that Michelle Nunn is "too liberal," and not a "real Georgian," because their client list is filled with uber-liberal Democrats in the Senate, including Majority Leader Harry Reid (D-NV) and Richard Durbin (D-IL).
The firm has also been hired by other vulnerable southern Democrats, such as Mark Pryor (D-AR) and Mary Landrieu (D-LA). But each of these candidates have their own challenges to overcome, and for Nunn its the fact she lives in an upper-class Atlanta suburb, and spent more time in Bethesda, Maryland, than rural Georgia. And as NRO pointed out, the same candidate who attended National Cathedral School before the University of Virginia and Harvard's Kennedy School of Government, is not the same candidate standing in a rural field in South Georgia, as she is in one of her more notable campaign ads.
The Georgia Senate race is a contest to replace the open seat vacated by Republican senator Saxby Chambliss. The first poll conducted on the race since businessman David Perdue won the runoff found the Republican holding a six-point lead over Democrat Michelle Nunn, 46 – 40 percent. The race is currently rated "Likely Republican" on PPD's 2014 Senate Map Predictions model, a rating assigned by senior political analyst, Richard D. Baris.
"I am not at all surprised to find out from these documents that the media is in the bag for Nunn," Baris said. "There has been a clear disconnect between the media coverage of this race and political reality on the ground."
PPD recently had to downgrade the pollster Landmark Communications, after a survey conducted for Atlanta-based WSB-TV 2 found Nunn over Perdue 48 – 42 percent. While public polling is but one variable out of many used in our election projection model, PPD rates pollsters based upon past performance and weighs them accordingly to avoid undue influence from outliers.
"It is extremely difficult for any Democrat to reach a 48 percent level of support in Georgia, let alone this early in the race," Baris said. "We rate pollsters at PPD for this exact reason. Considering no Democrat has been able to muster 30 percent of the white vote in The Peach State since 2002, the idea that the Republican nominee would start off with 42 percent while Nunn is at 48, is preposterous, even if we didn't have other polls showing evidence to the contrary."
The documents also show an effort to balkanize the electorate with an aim to increase voter turnout among key minority and other demographic groups in November. If you compare PPD's previous data analysis with the strategy outlined by Nunn's campaign, it is still a tall, nonetheless.
[scribd id=235287519 key=key-7XLZhUlmcqs8zb0ft3xs mode=scroll]