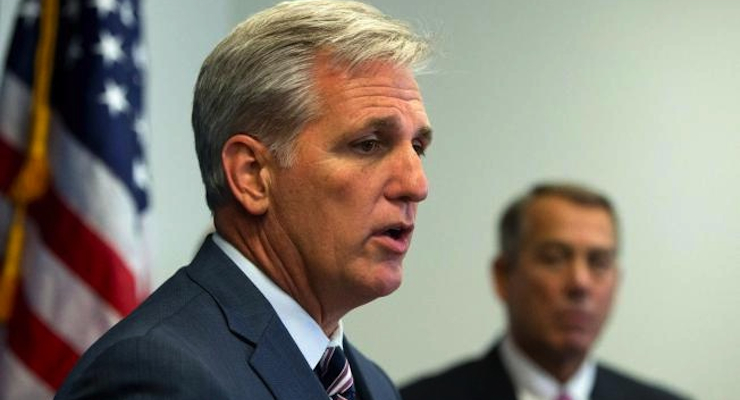 The Republican-controlled House passed a Senate spending bill on Wednesday, funding the government for 10 weeks and staving off the threat of a shutdown at midnight. The bill, which passed with the help of Democrats by a 277-151 vote, will now be sent to President Obama to sign. The Senate passed the legislation by a 78-20 vote margin earlier in the day.
Republicans in the House and Senate had demanded that the 10-week Continuing Resoltution (CR) defund Planned Parenthood in the wake of undercover videos exposing their practice of harvesting and trafficking in aborted baby body parts, even by altering abortion procedure. PPFA President Cecile Richards testified at the House Oversight and Government Reform Committee on Tuesday, claiming the videos were heavily doctored, and that she was proud of the work the organization does to advance scientific research.
Undercover footage released by the pro-life Center for Medical Progress shows PPFA Senior Director of Medical Services, Dr. Deborah Nucatola, describing how Planned Parenthood sells the body parts of aborted babies, and admitting she and others at the organization use and alter partial-birth abortions to supply intact body parts. Richards, herself, was featured in the video praising Nucatola's work to facilitate connections for fetal tissue collection.
Still, despite the funding continuing, there are minor bright spots conservatives can point to with the bill. The Budget Control Act, along with the genuine enforcement mechanism of sequestration, is still the law of the land following the passage of the bill. However,
"The growth of discretionary spending is capped not only this year, but also next year," CATO economist and PPD contributor Dan Mitchell noted Wednesday. "And the rest of the decade. And even into the 2020s. But now let's contemplate some very bad news. The pro-spending crowd in Washington has been working hard to weaken the spending caps and they may be on the verge of success."