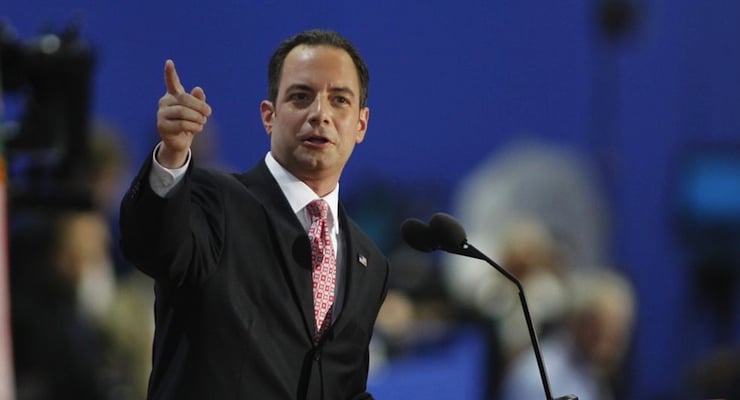 The Republican National Committee (RNC) has dumped the rightwing magazine National Review from an upcoming debate over an anti-Donald Trump issue. The magazine, which was started by renowned conservative William F. Buckley Jr., published a series of essays by prominent Republicans and–to a lesser extent, conservative–attacking the GOP frontrunner.
Trump actually named Buckley during last week's Republican debate in North Charleston when Sen. Ted Cruz, R-Texas, said "not many conservatives" came from New York, an extension of his narrative alleging Trump represents "New York values".
The late, great, William F. Buckley would be ashamed of what had happened to his prize, the dying National Review!

— Donald J. Trump (@realDonaldTrump) January 22, 2016
RNC spokesman Sean Spicer confirmed to Buzzfeed News that the magazine was dumped as a sponsor of the Feb. 25 debate in Houston, saying "a debate moderator can't have a predisposition."
CNN, Salem Media and Telemundo are the remaining debate sponsors and, earlier this week, the RNC announced that it had severed ties with NBC, the previously scheduled debate host, due to dissatisfaction with the way the network conducted a debate on CNBC this past October.
"We expected this was coming," National Review publisher Jack Fowler wrote in a blog post early Friday, calling the RNC move a "small price to pay for speaking the truth about The Donald." Trump responded at an event in Las Vegas late Thursday night, calling the magazine "a dying paper" making a pathetic grab for publicity. During the event, he announced the endorsement of "Duck Dynasty" star and conservative Willie Robertson.
"I want to be honest, I have received so many phone calls from people that you would call establishment, from people — generally speaking … conservatives, Republicans — that want to come onto our team," Trump told reporters.