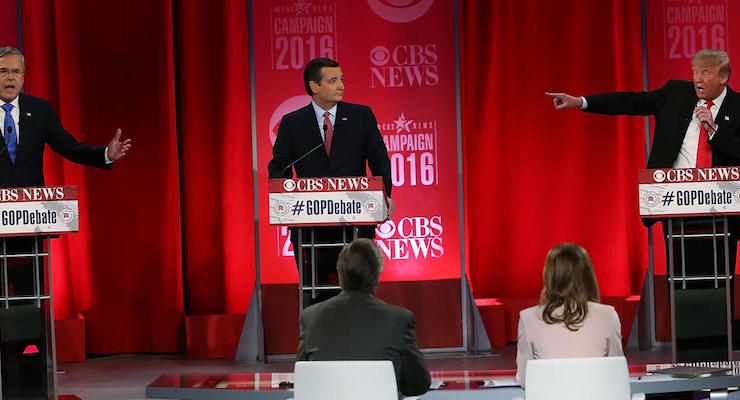 When the South Carolina Republican primary results start coming shortly after 7:00 p.m. EST Saturday night, here is are the top counties we will watch. You should watch them, too, because they will decide the election.
Now, with that being said, we do not believe the map will look much like it did in 2008–when Sen. John McCain carried the state with a split vote–or in 2012, when former Speaker Newt Gingrich carried the Palmetto State against Massachusetts Gov. Mitt Romney. The state really needs to be broken down into three regions to understand the returns and what they mean for the overall result and margin.
(Updating to Results)
Northern Up-Country
Greenville County, Spartanburg County and Anderson County are voter-rich counties that are heavily evangelical and help to propel their share of the electorate to roughly 60%.
Eastern Coastal
Horry County, where there has been a heavy influx of retirees from the North and Midwest, shares a coastline with Charleston County and Beaufort County, where large numbers of veterans and military families drive the vote. These three counties, along with the less populated Georgetown County, make up the Eastern Coastal region of the Palmetto State, though Horry and Georgetown in the past have voted more closely in line with the Up-Country voters.
In 2012, Mitt Romney received most of his margin from Charleston County and Beaufort County on the Eastern Coastal region.
Central Palmetto
Richland County, which is located smack dab in the middle of the state, is the only other county that went for Romney when former Speaker Newt Gingrich's won in a landslide. Worth noting, it shares little in common with the rest of the central part of the state, including the voter-rich counties of Lexington and Aiken.
Looking at the results, we can easily pinpoint the problem plaguing Texas Sen. Ted Cruz, which will determine whether he can truly remain competitive going forward.
Sen. Cruz to compete or even defeat Trump in the South Carolina Republican primary, he will have to carry the lion's share of the Northern Up-Country evangelical vote. Cruz will have to run up the margins among "courageous conservatives" in Greenville County, Spartanburg County and Anderson County in order to offset Trump's strength in the rest of the state, where Cruz (outside of Horry County) will likely not show very well, at all.
While we hear frequently about Trump's limited appeal, the polls show Cruz has failed to broaden his appeal beyond "very conservative" voters. He's even in danger of finishing behind Marco Rubio, according to the most recent South Carolina Republican primary polls and the PPD aggregate average.
There's no doubt that it will be hard for Cruz to make the case that he is the best anti-Trump candidate if he doesn't not take second place and broaden his appeal. The friendly demographic characteristics of the Palmetto State make South Carolina a theoretical boon the Texas senator. A poor showing would definitely call into question whether he could build a broad enough coalition in the other SEC states to win the nomination.
Further, South Carolina looks a lot like the other Southern states on Super Tuesday, including Alabama, Tennessee, Georgia, Texas, Oklahoma and Virginia. There's essentially little reason to believe Mr. Cruz is going to do well in Alabama or Georgia if he's not doing well in the Palmetto State, and even if he wins Texas, he's expected to do so. That said, we saw an internal poll showing him trailing Trump slightly in the Lone Star State last week.
It's all or bust for former Florida Gov. Jeb Bush, and Ohio Gov. John Kasich has moved on to more moderate North-Eastern and Midwest states, where Trump is also leading. That said, Trump has led in South Carolina since August and mostly by double-digits. A big, New Hampshire-like win will solidify his role as the clear frontrunner and draw further support, despite the conventional wisdom. On the flip-side, a loss or small win will be easily spun by his rivals and the media and call into question his debate performance.
Consequently, that doesn't mean he made a mistake attacking former President George W. Bush. Trump actually increased his lead among veterans post-debate, though the statewide margin appeared to have tightened over the last week. However, some voters we had spoken to said the ads by Cruz and his temperament during the debate didn't go over well with them. We'll find out if that causes them to change their vote or not.
Worth noting, and certainly paying attention to depending on which polls are accurate, Trump could actually end up taking all the state's 50 delegates due to rules that birth what is referred to as "backdoor" winner-take-all states and contests. The state awards delegates on a winner-take-all basis by congressional district and statewide vote. In other words, if Mr. Trump wins every congressional district and the statewide vote, he will take all of the state's delegates.