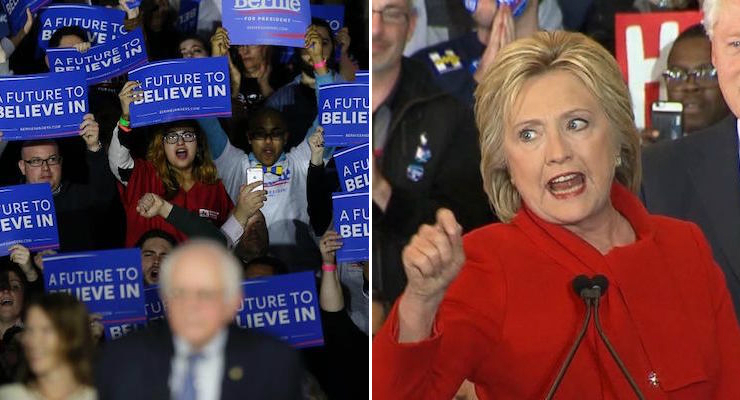 The early Nevada Democratic caucus entrance polls are showing an extremely tight race that–at this moment–looks like it will be too close to call.
According to the entrance polls, 26% said they want someone who cares about people like them, which has typically worked in favor of Sen. Bernie Sanders, while 25% said they want someone who is honest and trustworthy, a bad data set for Hillary Clinton. An equal percentage (25%) said they want someone who has the right experience and 20% said electability is the most important quality.
Nevada Democratic caucus-goers said that the two most important issue facing the country are the economy (34%) and income inequality (29%), a clear split favorable for both candidates, followed by health care at 21%.
Meanwhile, only 9% of Nevada Democratic caucus-goers said terrorism is the most important issue facing the nation today. A whole 30% said they went into the caucus persuadable, with only 70% saying they were firm on their candidate.
However, while the race overall is too-close-to-call, there is a troublesome sign for Sanders and his supporters. Half of Democratic caucus-goers would like to see the next president continue with the same policies as President Obama, while a smaller 4 in 10 want more liberal policies. Only 9% say that they want a president with less liberal policies.
"Entrance polls are not solid or completely predictive, but if they were dead on, it is more likely than not that Mrs. Clinton ekes out a small victory," said PPD's senior political analyst Rich Baris. "But, again, they aren't the end-all be-all and something very different could turn out to be the case."
Union households backed Mrs. Clinton 56% to 43%, according to entrance polls, while women backed the former secretary of state 56% to 41%. First-time caucus-goers went for Sanders 54% to 43%, and he is winning under 45 years-old by a huge 76% to 20% margin.