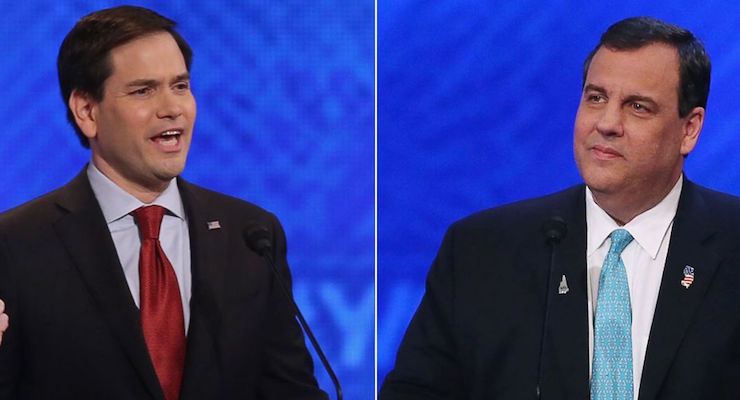 New Jersey Gov. Chris Christie in Fort Worth, Texas on Friday endorsed Donald Trump for the Republican nomination, slamming Florida. Sen. Marco Rubio.
"I am proud to be here to endorse Donald Trump for president of the United States," Mr. Christie, a former 2016 Republican presidential candidate, said at an event in Texas with Mr. Trump.
Gov. Christie also addressed a reporters question regarding the debate, specifically what many saw was Rubio's desperate last-minute opposition research dump on the debate stage. The Florida senator is trailing Mr. Trump badly in his own home state, which is 99 winner-take-all delegates on March 15, both in a split field and one-on-one.
"I've seen it many times in politics. He's just throwing flailing punches in the final days of a losing campaign," Gov. Christie said in Fort Worth, Texas. "What we didn't hear from Senator Rubio was anything about the American people," he added when asked about Rubio calling Trump "a con artist."
The endorsement comes after a fiery debate between the remaining five candidates, which both Sens. Rubio and Ted Cruz piling on The Donald in the hope to stop him from sweeping the South during Super Tuesday on March 1.
"To me, it's a very big endorsement," Mr. Trump said. "This was an endorsement that really meant a lot. … This is the one endorsement I felt very strongly about that I wanted to get."