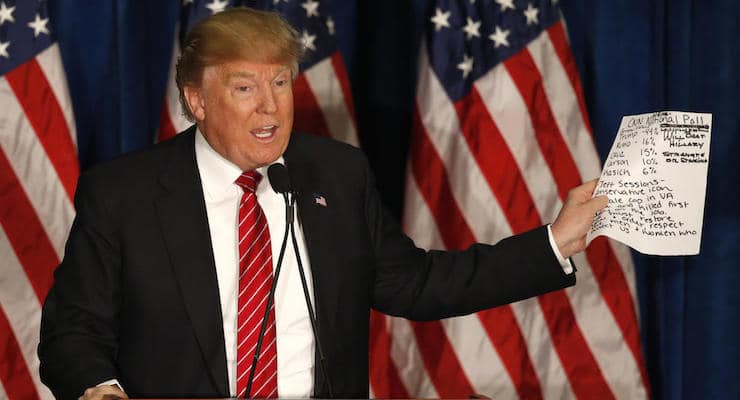 Donald J. Trump has won the Mississippi Republican primary, filling in the entire deep South for the businessman from New York in the nomination contest. The win takes another state away from Texas Sen. Ted Cruz, who built his entire campaign strategy off of these very evangelical, conservative states.
Roughly eight in 10 in Mississippi self-identified as evangelical Christian, which if it holds would mark their largest share in any state to date.
Mr. Trump carried these voters with 45% to 40% for Texas Sen. Ted Cruz.
Half of Mississippi Republican primary voters say they're "very" conservative, which could mark a record for the state.
Also–On the Democratic side, Hillary Clinton unsurprisingly won in Mississippi with strong support from black voters.