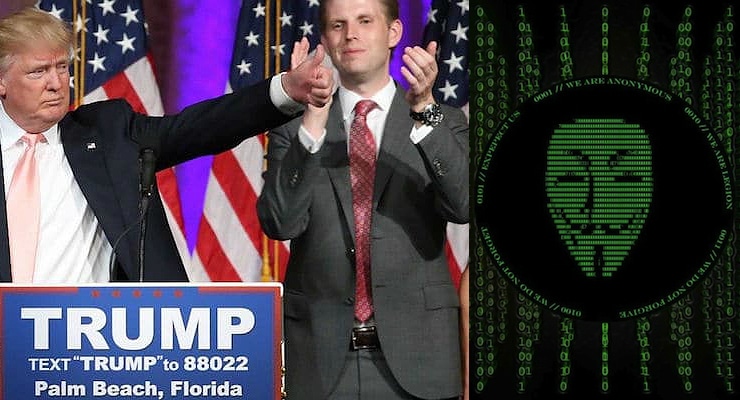 The anarchist hacking group Anonymous has published the phone and social security numbers for Republican frontrunner Donald J. Trump. The group, which previously released a bogus list of members allegedly belonging to the Ku Klux Klan, said they wanted others to use the information to prevent him from getting the nomination.
The cyberattack comes as a threatening letter was sent via mail to the candidate's son, Eric Trump at his Manhattan residence at 100 Central Park South, also known as Trump Parc East. The letter, which a source close to the investigation said had a Massachusetts postmark, was opened by his wife on Thursday.
It warned that if Donald Trump doesn't withdraw from the race for the Republican presidential nomination–paraphrasing–harm will come to the kids. The envelope allegedly contained suspicious white powder, which has been sent to a lab for testing. However, according to a source, a preliminary field test indicated the substance didn't appear to be one that is truly hazardous.