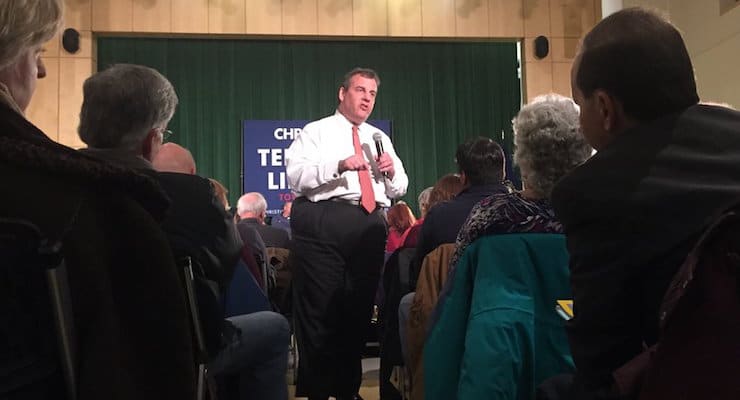 Presumptive Republican presidential nominee Donald Trump has tapped New Jersey Gov. Chris Christie to lead his White House transition team ahead of the general election.
"Governor Christie is an extremely knowledgeable and loyal person with the tools and resources to put together an unparalleled Transition Team, one that will be prepared to take over the White House when we win in November," Trump said in a statement.
Gov. Christie was the first rival to endorse Mr. Trump for the GOP nomination and second to be chosen for an important role. His job is one any presidential nominee needs to get done. Dr. Ben Carson, who endorsed Mr. Trump following the New Jersey governor, is heading up his vice presidential vetting team–or the veepstakes.
Mr. Trump said Christie will oversee an "extensive team." The Trump campaign said the candidate was moving into a general election mode and "implementing an infrastructure capable of securing a victory including making key hires, building a finance operation to benefit the Republican Party and unifying the party by working with several Republican leaders now voicing their support for Mr. Trump and his candidacy."
Gov. Christie threw his support behind Mr. Trump after dropping out in February. Following his loss and Mr. Trump's win in New Hampshire, Gov. Christie has been campaigning with the New York billionaire.