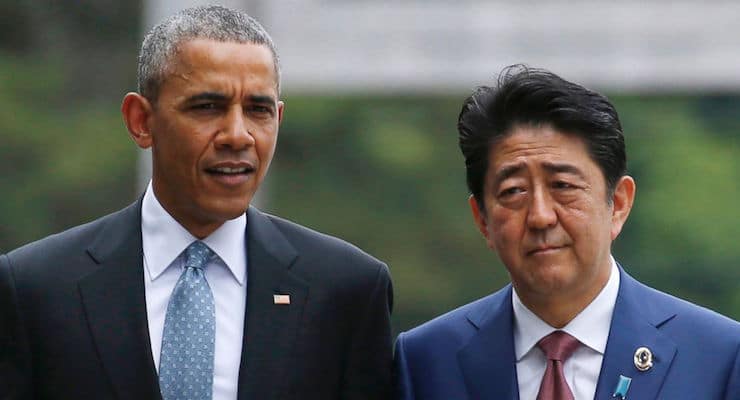 Speaking on Thursday Japan, President Barack Obama said world leaders are worried about presumptive Republican nominee Donald Trump becoming president. Obama said in Ise Shima world leaders are worried about an "ignorance of world affairs or a cavalier attitude."
He said Trump has "an interest in getting tweets and headlines instead of actually thinking through what is required of keeping America safe, secure and prosperous and what's required of keeping the world on an even keel."
While it's obvious that the president, as well as his party's likely presidential nominee, both want to paint Mr. Trump as unfit for the job, it isn't at all clear whether Hillary Clinton's so-called experience will result in more support from voters. Mr. Trump now leads Mrs. Clinton on the PPD average of polls and voters seem to want more of an insider this cycle.
"Voters in the U.S. could care less what global leaders want or think this cycle," PPD's senior political analyst Richard Baris said. "This is not the cycle to tout your globalist experience to voters."
The comments were a bit ironic and come just one day after Mr. Obama received a less-than excited welcome on the Island. Japanese Prime Minister Shinzō Abe publicly lectured the president over the slaying of a 20-year-old Japanese woman in Okinawa, a crime allegedly committed by a former U.S. Marine.
In fact, Prime Minister Abe sounds much more like Donald Trump than Barack Obama, in that the two men share a similiar view of the world and foreign policy. Prime Minister Abe will not allow Syrian refugees–or, any refugees from Islamic countries for that matter–to be relocated to Japan. While he has cited the nation's sluggish economy, it is widely known and believed in Japan that the Islamic culture is not all that compatible with Japanese culture.
Until native procreation rates increase, it is an actual policy of the Japanese government to not allow entry for Islamic migrants in an effort to preserve their culture. As does Mr. Trump, he also wants the Japanese people to take a more responsible role in their won national defense.
President Obama and Prime Minister Abe, who have a tenuous relationship, met separately before meeting with other G7 leaders. The world leaders used shovels to plant trees on the grounds of one of Japan's holiest sites today just a day after their very awkward joint news conference.