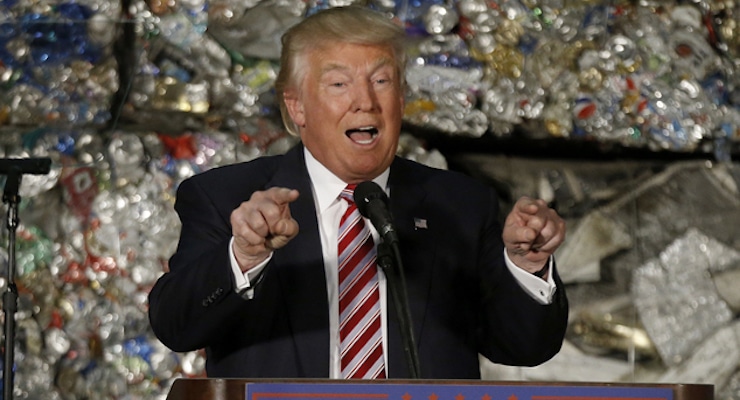 Donald Trump scored a major victory after the platform committee included language calling for his wall on the U.S.-Mexican border in the draft Republican Party platform. "The Wall" was one of the presumptive Republican presidential nominee's key proposals. He was also successful on another key issue of trade, another major policy issue during his candidacy.
In addition to proposal to put "the Wall" on the Mexico border, the draft Republican Party platform called for toning back new multinational trade deals and completely eliminates support for the Trans-Pacific Partnership (TPP). The proposed platform continued to include the party's previous stance against same-sex marriage, as well as other socially conservative issues.
The committee completed drafting the plan on Tuesday in Cleveland, Ohio ahead of the Republican Convention next week, when the full 2,472 delegates will vote on the platform.
The "border wall" must cover "the entirety of the Southern Border and must be sufficient to stop both vehicular and pedestrian traffic." The measure was proposed by Kris Kobach, the secretary of state from Kansas and Trump supporter.
"This is why we support building a wall along our southern border and protecting all ports of entry," Kobach said. "The border wall must cover the entirety of the southern border and must be sufficient to stop both vehicular and pedestrian traffic."