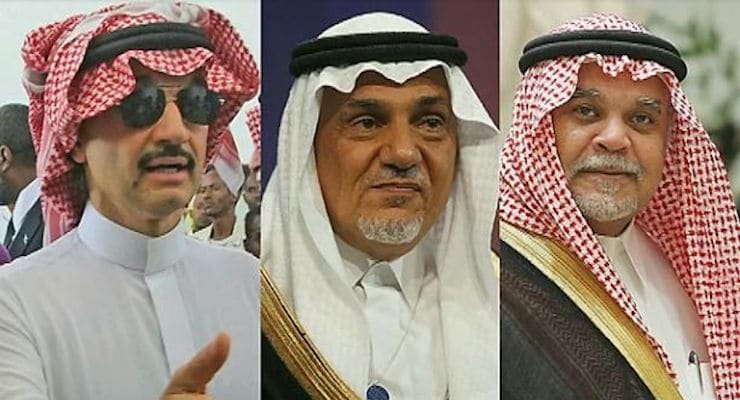 A 28-page 2002 congressional report on the September 11, 2001 terror attacks, released Friday, indicates some of the hijackers had ties to people in the Saudi government. Yet, House Intelligence Committee Chairman Devin Nunes, R-Calif., stressed in a statement that the report contained no independent evidence of a direct relationship.
"Because the information can be released without jeopardizing national security, the American people should be able to access it. However, it's important to note that this section does not put forward vetted conclusions, but rather unverified leads that were later fully investigated by the Intelligence Community."
However, the report cited the reason for a "limited understanding" of Saudi Arabia's role and financing of terror groups as an unwillingness to investigate "due to Saudi Arabia's status as an American 'ally.'" It also shows that in 2002–only a year after the deadliest terror attacks in U.S. history–the Federal Bureau of Investigation (FBI had numerous leads indicating ties between Saudis in America and some of the hijackers, specifically the two that took control of Flight 77, which crashed into the Pentagon. Further, it links associates of the hijackers and Saudi Arabian Prince Bandar bin Sultan, the former longtime ambassador to the United States. In a phone book found on al-Qaeda operative Abu Zubaydah, who was captured in Pakistan in 2002.
The documents released claim Omar al-Bayoumi, a Saudi national who helped two of the hijackers in San Diego, Calif., was suspected of being a Saudi intelligence officer. "Al-Bayoumi was known to have access to large amounts of money from Saudi Arabia, despite the fact that he did not appear to hold a job," the report said.
While the 9/11 Commission found him to be an "unlikely candidate for clandestine involvement" with Islamic extremists, the new document says that FBI files indicated al-Bayoumi had "extensive contact with Saudi government establishments in the United States and received financial support from a Saudi company affiliated with the Saudi Ministry of Defense. … That company reportedly had ties to Osama bin Laden and al-Qaida."
Former President George W. Bush originally classified the chapter to protect intelligence sources, methods and undoubtedly to preserve U.S.-Saudi relations. President Barack Obama, under pressure from the families of the 9/11 victims, later ordered a declassification review of the chapter, which were released on Friday. The Republican-controlled Congress recently passed a bill allowing the families of terror victims to sue Saudi Arabia.
Saudi connections to the Islamic terrorists behind the 9/11 attacks are already well-known, including the fact that 15 of the 19 hijackers were Saudi citizens. However, top al-Qaeda operative Zacarias Moussaoui, the so-called 20th 9/11 hijacker, previously implicated Saudi Prince Al-Waleed bin Talal by name, as well as other Saudi government officials. He claimed they financed al-Qaeda, which was an embarrassing disclosure made during a segment on "Special Report" hosted by Fox News anchor Bret Baier.
In addition to being a "major investor in the parent company" of Fox News, Al-Waleed is a very close friend of Rupert Murdoch and his family.
While the Saudis called the allegation "delusional" and pointed to Moussaoui's own lawyer's assertion that he was incompetent, it is well-known that Osama bin Laden was the son of a wealthy Saudi Arabian contractor who had close ties to the Saudi royal family. Worth noting, shortly after the report was filed by James Rosen, Al-Waleed announced his company–Kingdom Holding Company–was dumping most of its stake in Murdoch's News Corp., down from 6.6% to 1%.