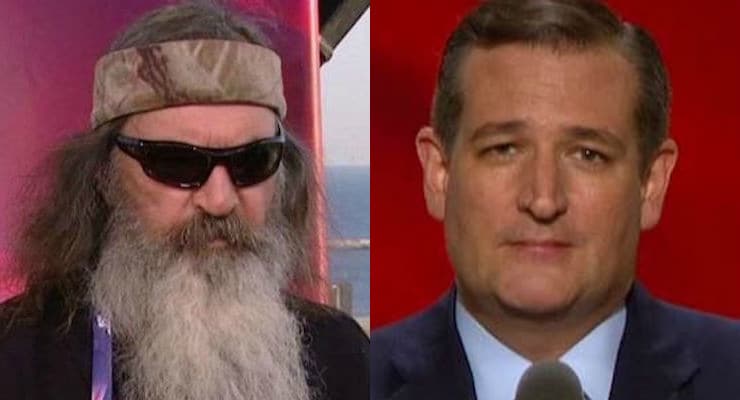 "Duck Dynasty" star Phil Robertson had some choice words for Texas Sen. Ted Cruz, the candidate for president he previously endorsed. His comments followed Sen. Cruz Wednesday night giving a speech at the Republican National Convention where he refused to uphold his pledge, keep his word and endorse Donald Trump.
The Robertson family patriarch and reality star, who had been a big supporter of Sen. Cruz during the Republican primary, said it's time for the Texas senator to get behind Donald Trump.
"I mean give me a break Ted, go ahead and endorse the man," Robertson said on Fox and Friends Thursday morning. "I mean, you lost, he won."
In his appearance on "Hannity" following the speech, Robertson went so far as to point out what real Christians are expected to behave like. To be fair, he didn't limit his criticism to Sen. Cruz.
"I love that dude [Cruz] but all the guys who lost and gals, they all need to swallow their pride and say the people [and] the Republican Party has said Donald Trump is the man we want in the White House," he said again Thursday morning. "So I'm learning about politics as I'm going and I think maybe the key word is they need to learn how to forgive each other and let's move on."