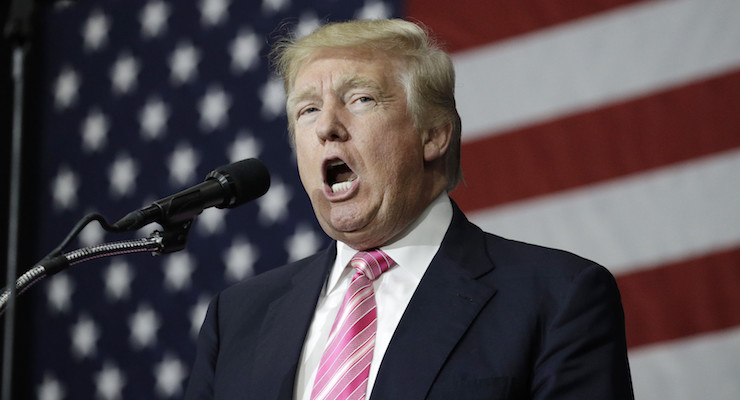 Donald Trump preluded the Sunday night presidential debate by hosting a press conference with women who have accused former President Bill Clinton of rape. The Clintons have paid out millions of dollars over the years to quiet the multiple accusations of rape and subsequent intimidation by the former president and first lady.
Mr. Trump, who is responding to a scandal over lewd, 11-year-old hot mic comments leaked on Friday, posted video of the press conference held in St. Louis, Mo. to his Facebook page less than 90 minutes before the second presidential debate was due to begin.
He was joined by Paula Jones, Kathleen Willey and Juanita Broaddrick, who have each accused Bill Clinton of either rape or sexual assault. Mutliple women have also accused Hillary Clinton of intimidating them.
"Actions speak louder than words," Ms. Broaddrick said. "Mr. Trump may have said some bad words but Bill Clinton raped me and Hillary Clinton threatened me. I don't think there's any comparison."
Kathy Shelton, who was raped by a man Hillary Clinton defended when she was only 12-year-old in 1975, also attended the press conference.
"Hillary put me through something that you would never put a 12 year old through," Shelton said. "And she says she's for women and children."
Mr. Trump, the New York businessman, said hardly anything after he introduced the four women.
"These four very courageous women have asked to be here and it was our honor to help them," Trump said.
When a member of the Clinton-friendly media attempted to shout a question at Mr. Trump near the end of the video, which was about whether he felt he was entitled to touch women inappropriately because he was famous, Paula Jones responded fired back.
"Why don't y'all ask Bill Clinton that?"
They never did or do. Ms. Broaddrick just gave an interview with Breitbart News reliving the rape by Bill Clinton and subsequent intimidation by Hillary Clinton.
[brid video="68083″ player="2077″ title="Juanita Broaddrick Relives Bill Clinton Rape Hillary Intimidation"]