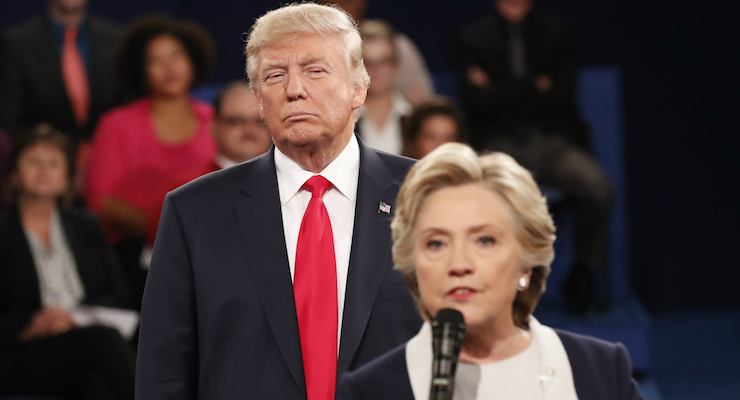 A top campaign staffer for Hillary Clinton was forced to apologize after he tweeted profanity at Donald Trump during the second presidential debate on Sunday. The tweet came after Mr. Trump said that Army Capt. Humayun Khan would still be alive had he been president because there never would've been a war in Iraq, which Mrs. Clinton voted for as senator.
Jesse Lehrich, Clinton's foreign policy spokesman, tweeted, "Hey, @realDonaldTrump — regarding your claim that Captain Khan would be alive if you were president: go f— yourself. #debate."
Minutes later, he deleted the tweet and acknowledged making a mistake.
I want to apologize for the clearly inappropriate nature and language of this personal tweet. Sorry all.

— Jesse Lehrich (@JesseLehrich) October 10, 2016
Mr. Trump made the remarks in response to Mrs. Clinton again revisiting his criticism of Mr. Kahn's family this summer and also called Col. Kahn an American hero.
The officer's father, Khizr Khan, a Muslim-American and Harvard- educated attorney specializing in immigration visas for Muslims in the Middle East, blasted Mr. Trump during the Democratic National Convention for his policy on Muslim immigration.