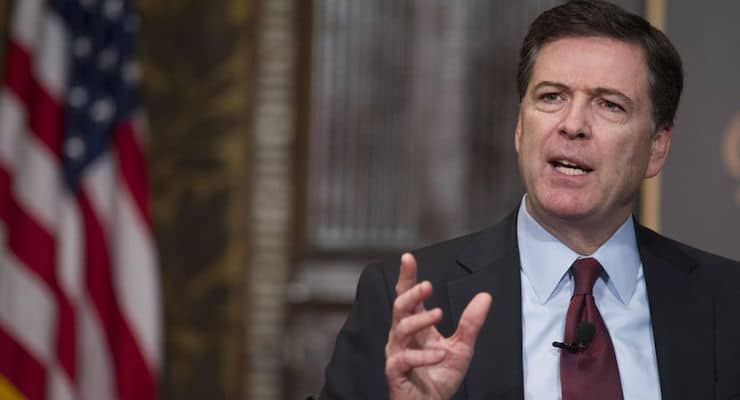 James Comey will remain the director of the Federal Bureau of Investigation (FBI) under President Donald J. Trump, the administration confirmed Tuesday. He's currently serving a 10-year term that expires in 2023.
Director Comey came under fire from both Republicans and Democrats during the 2016 presidential election, albeit at different times.
After running down a litany of felonies and misdemeanors at an unprecedented press statement, he refused to recommend charges against Democratic candidate Hillary Clinton. The former secretary of state mishandled classified information and maintained an illegal private server in her home used to conduct official State Department business. But she lied to the American public, not the FBI.
Meanwhile, despite Director Comey the Sunday before the presidential election announcing the re-opened investigation was complete and again she would be been cleared of all charges, Mrs. Clinton, Democrats and campaign staffers all blamed him for the loss.