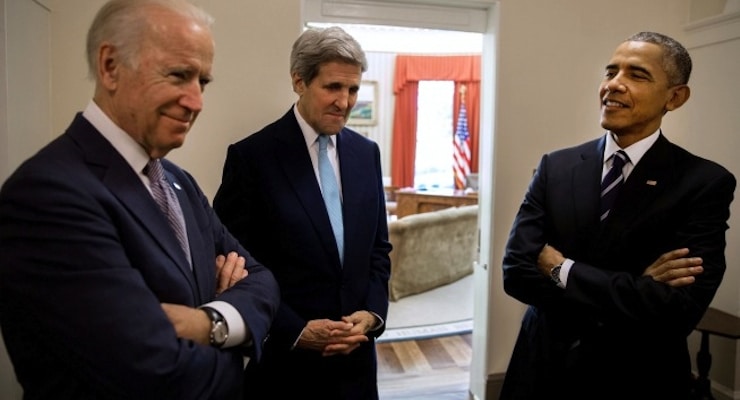 In his final hours in office, President Barack Obama quietly gave $221 million to the Palestinian Authority, which Republican lawmakers previously blocked. The move came after the Obama administration organized and indirectly allowed the U.N. Security Council to pass a resolution condemning Israeli settlements last month.
Prime Minister Benjamin Netanyahu described the U.S. decision as an "ambush," and the Israeli government now looks to repair badly damaged relations with the U.S. under the new administration. Now, the latest move is likely to draw more bipartisan condemnation, as the Palestinian Authority is the politically-allied wing of Hamas, which is designated a terror organization by the U.S. State Department.
According to The Associated Press, a State Department official and multiple congressional aides said the Obama administration only formally notified Congress it would spend the money Friday morning, just before the inauguration.
The official said former Secretary of State John Kerry had informed some lawmakers of the move shortly before he left the State Department for the last time Thursday, and written notification dated Jan. 20 was sent to Congress.
That was only hours before President Donald J. Trump took the oath of office, just as Mr. Obama welcomed him to the White House for tea.
Further, on top of the $221 million for the Palestinians, the Obama administration also told Congress Friday it was going ahead with the release of another $6 million in foreign affairs spending, including $4 million for climate change programs and $1.25 million for U.N. organizations.