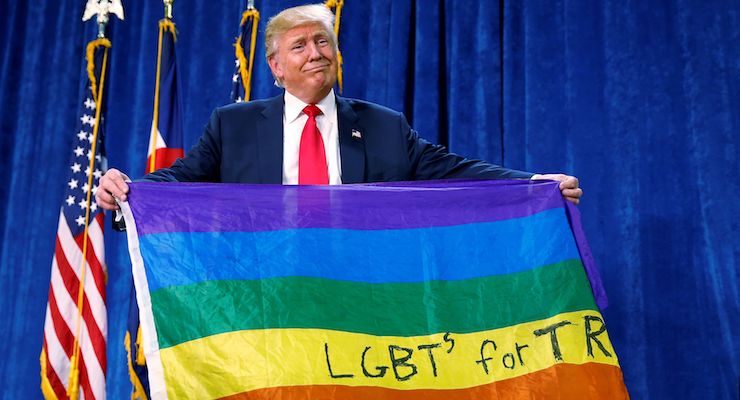 The White House announced Tuesday President Donald J. Trump will enforce an executive order protecting the rights of the LGBTQ community in the workplace.
"President Donald J. Trump is determined to protect the rights of all Americans, including the LGBTQ community. President Trump continues to be respectful and supportive of LGBTQ rights, just as he was throughout the election," the White House said in a statement. "The President is proud to have been the first ever GOP nominee to mention the LGBTQ community in his nomination acceptance speech, pledging then to protect the community from violence and oppression."
The announcement means that an executive order signed by Barack Obama in 2014, which protects employees from anti-LGBTQ workplace discrimination while working for federal contractors, will remain intact in a Trump Administration. During the campaign, President Trump embraced the LGBTQ community in a way never before seen by a Republican presidential candidate.
"Only weeks ago in Orlando, Florida, 49 wonderful Americans were savagely murdered by terrorists," Mr. Trump said during his 76-minute long acceptance speech at the Republican National Convention. "As your president I will do everything in my power to protect LGBTQ citizens."
[social-media-buttons]
After the crowd erupted with applause in approval, he added: "I must say, as a Republican it's so nice to hear you cheering for what I just said."