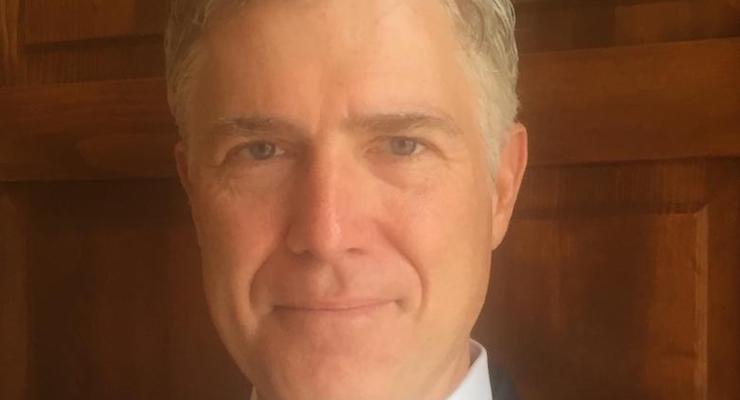 President Donald J. Trump nominated Judge Neil Gorsuch to be the next justice of the Supreme Court of the United States. If confirmed, Judge Gorsuch will replace conservative icon Justice Antonin Scalia, who passed away last year.
"Millions of voters said this was he single most important issue for them when they voted for me for president," President Trump said. "I am a man of my word. I do as I say. Something the American people have wanted for a very, very long time."
"Today I am keeping another promise to the American people by nominating Neil Gorsuch to the Supreme Court."
As the Republican candidate for president, Mr. Trump promised to nominate a constitutionalist in the mold of the "late great" Justice Scalia and, judging by his pick, it will please conservatives to know he has done just that. President Trump said it was "the most transparent process" in history, referring to the list of potential picks he released during the campaign.
"I think Judge Gorsuch is a home run," Texas Sen. Ted Cruz said in response. Mr. Cruz was the president's chief rival in the GOP nomination and was pivotal in arguing the issue of the court in the campaign.
Judge Gorsuch, 49, who serves on the U.S. Court of Appeals for the 10th Circuit in Colorado, was appointed in 2006 by President George W. Bush. He was previously a deputy assistant attorney general at the Justice Department and is the youngest pick in 25 years. The Harvard Law School graduate clerked for both current Supreme Court Justice Anthony Kennedy and former Justice Byron White.
"The qualifications of Judge Gorsuch are beyond dispute," President Trump said. "He's a man of integrity and a man the country really needs. I only hope that Democrats and Republicans can come together for one, for the good of the country."
The nomination could pose a problem for Democrats, who have already said they will obstruct the confirmation of President Trump's pick no matter who it was. In July 2006, Judge Gorsuch was confirmed by the Senate unanimously by a voice vote, including the vote of Senate Minority Leader Chuck Schumer, D-N.Y.
"Judge Gorsuch has outstanding legal skills, a brilliant mind, tremendous discipline and has earned bipartisan support," President Trump said, before taking a moment to recognize Maureen Scalia, the wife of the late Justice Scalia who was in attendance for the announcement.
"Justice Scalia was a lion of the law," Judge Gorsuch said. As he praised Justice Scalia, he confirmed his belief in a judge's role as an interpreter of the law, not a maker of the law. "Any judge who agrees with the outcome of all his cases is probably a bad judge."
"Mr. President, I am honored, and I am humbled."
[social-media-buttons]