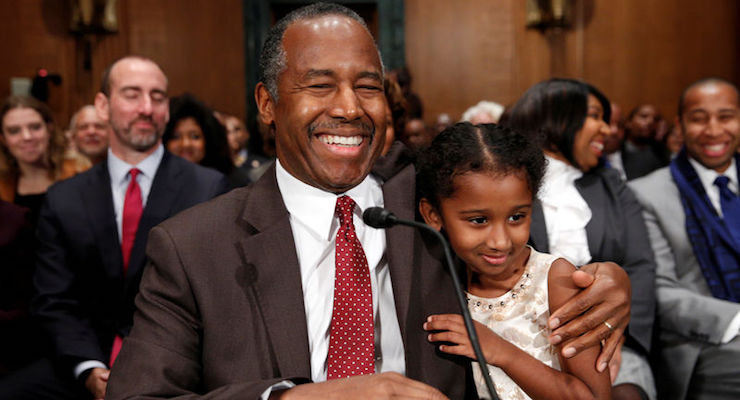 The U.S. Senate on Thursday voted 58 to 41 to confirm Dr. Ben Carson as Secretary of the Department of Housing and Urban Development (HUD). Dr. Carson's confirmation leaves President Donald J. Trump just three shy of a full Cabinet after weeks of obstruction by the Democratic Party, despite public opposition to the tactic.
The Senate Banking Committee unanimously voted Back in January to move Dr. Carson's nomination to the floor of the Senate, making his nomination only one of three who were never contested by Democrats. Sens. Elizabeth Warren, D-Mass., and Sherrod Brown, D-Ohio, who progress groups have criticized for not opposing Carson, were on the committee.
The remaining nominees are former Texas Gov. Rick Perry as Secretary of the Department of Energy, Sonny Perdue as Secretary of the Department of Agriculture, and Alexander Acosta, who was nominated by President Trump for Secretary of Labor last month after fast food millionaire Andy Puzder withdrew his nomination.
[social-media-buttons]