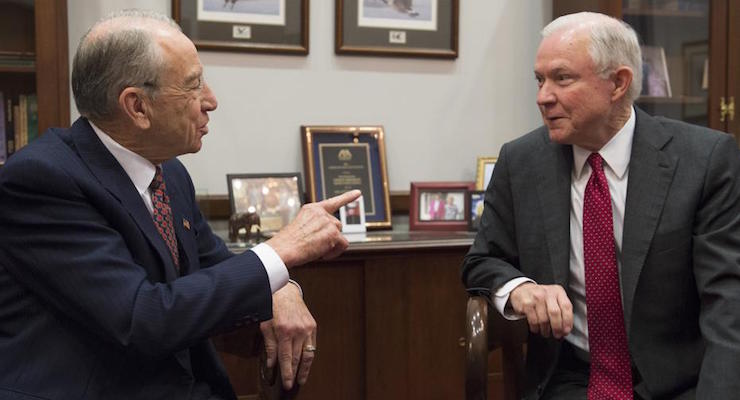 Sen. Chuck Grassley, R-Iowa, the chairman of the Senate Judiciary Committee, went on a rare Twitter rant targeting FBI Director James Comey on Monday. Iowa's favorite senator has served on the committee every year since he first was elected to the Senate and does not make comments such as these loosely, unlike someone else we all know.
The tweets came during a highly-anticipated hearing before the House Intelligence Committee with both Mr. Comey and NSA Director Mike Rogers.
Mr. Comey took the extraordinary step of confirming a probe into whether there was collusion between Russia and President Trump or his anyone in his campaign. But he would not confirm what he has told lawmakers in closed briefing sessions.
After Comey briefing + doc review I can say @POTUS and Clapper R both right about this No evidence of Trump collusion w Russia

— ChuckGrassley (@ChuckGrassley) March 20, 2017
FBI Dir Comey needs to be transparent + tell the public what he told me about whether he is or is not investigating @POTUS

— ChuckGrassley (@ChuckGrassley) March 20, 2017
Sen. Grassley also tweeted about Mr. Comey's refusal to assure the American public that intelligence officials who feloniously leak classified information will be found and prosecuted.
Leaks need 2 b investigated + Comey needs 2 b transparent about how that is being handled

— ChuckGrassley (@ChuckGrassley) March 20, 2017
James Clapper, the former director of national intelligence, said publicly that there is no evidence of collusion between President Trump, his campaign and Russia.
[social-media-buttons]