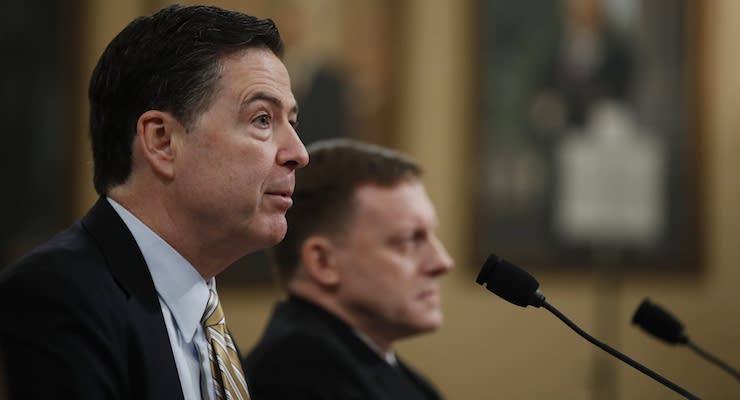 FBI Director James Comey and NSA Director Mike Rogers testified before the House Intelligence Committee about Russian interference in the 2016 presidential election. The committee also is investigating felonious leaks of classified information by members of the intelligence committee aimed at hurting President Donald J. Trump politically, but that's not the headline.
Mr. Comey took the extraordinary step of confirming a probe into whether there was collusion between President Trump or his anyone in his campaign, but would not confirm what he's told lawmakers in closed settings.
After Comey briefing + doc review I can say @POTUS and Clapper R both right about this No evidence of Trump collusion w Russia

— ChuckGrassley (@ChuckGrassley) March 20, 2017
Mr. Comey and Mr. Rogers, as anticipated, said there's no evidence to back up President Trump's claim that Barack Obama wiretapped Trump Tower.
"I have no information that supports those tweets," Mr. Comey said. "We are obsessive about FISA in the FBI."
Still, he would not comment for whatever reason whether a FISA request by the Obama administration to wiretap Trump Tower was turned down. Further, the director only answered the question posed by Rep. Adam Schiff, which related specifically to a "wiretap." Chairman Devin Nunes said it was still a possibility "other" methods of surveillance were used.
Regarding the felonious leaks of classified information, Mr. Comey refused to deny reports he briefed Mr. Obama and members of his administration on Michael Flynn, who was fired as national security advisor after it was revealed he misled Vice President Mike Pence over his call with a Russian ambassador.