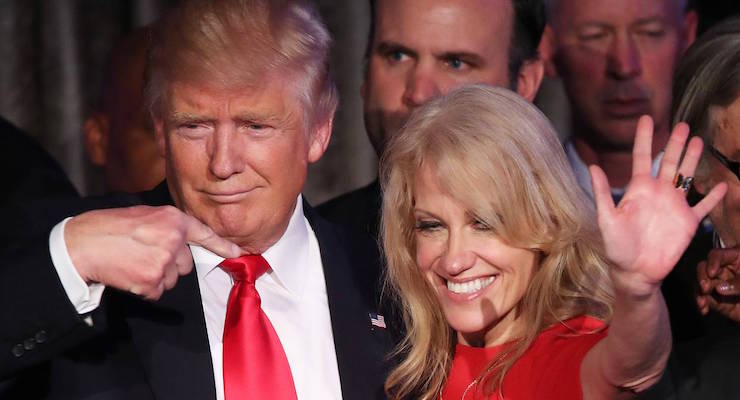 President Donald J. Trump has reportedly chosen George Conway, White House counselor Kellyanne Conway's husband, to lead the Department of Justice's civil division, multiple sources say. If confirmed, George Conway, would lead a division that enforces laws preventing discrimination.
Conway, a partner at the New York law firm of Wachtell, Lipton, Rosen & Katz, has represented the National Football League and Philip Morris. More notably, he represented Paula Jones, a former Arkansas state employee who filed a sexual harassment lawsuit against Bill Clinton, in a case she took all the way to the Supreme Court.
Clinton agreed to an out-of-court settlement that saddled him with a $860,000 payment to Jones.