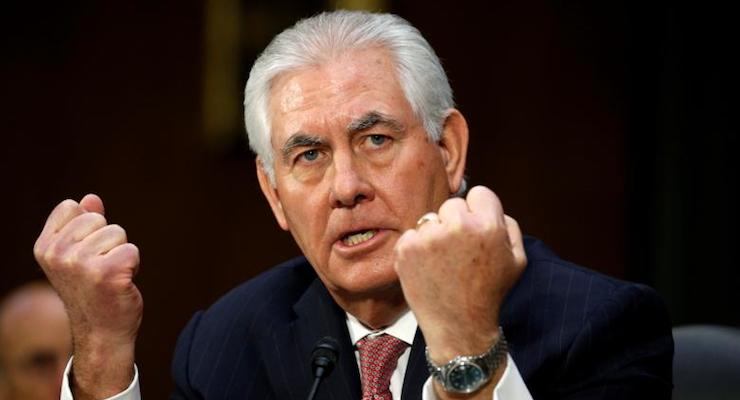 Italian Foreign Minister Angelino Alfano said the strike on Syria created a "renewed harmony" between the U.S. and allies ahead of the G7 Summit. While the move was met with a backlash from his base, President Donald Trump received widespread support from Europe after the military strike on Syria.
"We need to remember that not 10 years ago, but 100 or 120 days ago, the concern in Europe was that the United States and the EU were moving apart," Minister Alfano said on Sunday. "I welcome this renewed harmony."
Last Thursday the President ordered the U.S. military to launch Tomahawk missiles at airfields near the chemical weapons storage facility at Shayrat Airbase in response to one of the deadliest chemical weapons attacks in the country's 6-year civil war. An estimated 72 people were killed and another roughly 400 were wounded.
The meeting of foreign ministers, which will be hosted by Minister Alfano and is the first since President Trump took office, comes a day before U.S. Secretary of State Rex Tillerson will travel to Moscow to discuss the situation in Syria with Russian Minister of Foreign Affairs Sergey Lavrov.
Mr. Tillerson–along with Minister Alfano, British Foreign Secretary Boris Johnson, Japanese Foreign Minister Fumio Kishida and other allied ministers–hope to pressure Russia to withdraw its support for Syrian President Bashar al-Assad.
While Russia just prior to the strike on Syria said their support for President al-Assad wasn't unconditional, they released a joint statement with Iran on Sunday.
"What America waged in an aggression on Syria is a crossing of red lines," the statement said. "From now on we will respond with force to any aggressor or any breach of red lines from whoever it is and America knows our ability to respond well."