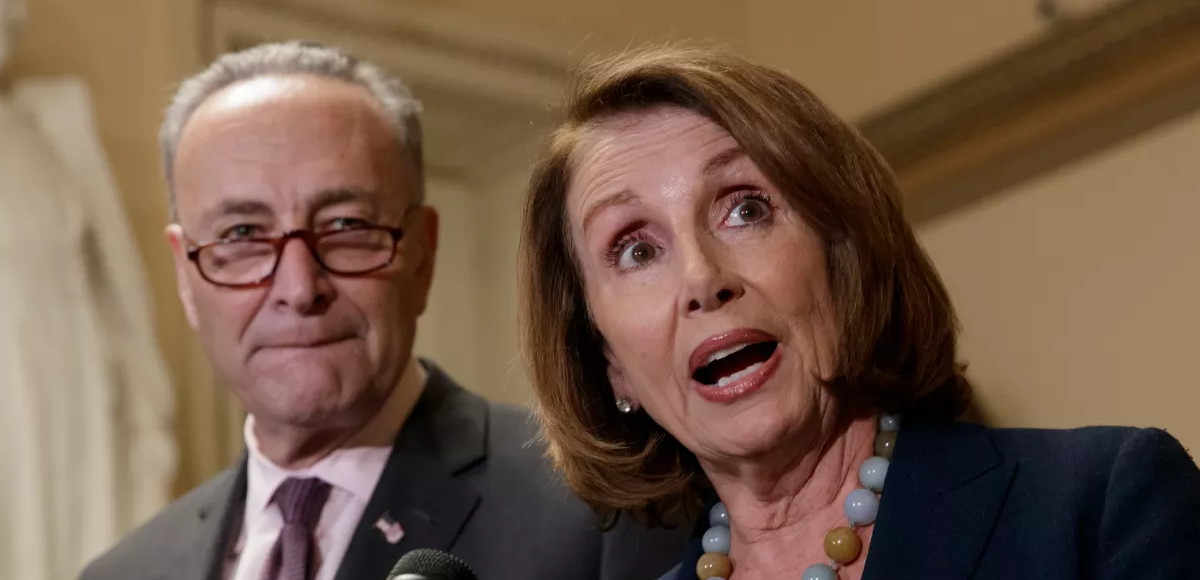 President Donald Trump called out Senate Majority Leader Chuck Schumer, D-N.Y., for hypocritically criticizing his decision to fire James Comey as the director of the Federal Bureau of Investigation (FBI). Schumer, who has repeatedly called Comey's integrity into question, said it was part of a "troubling pattern" with the Trump White House.
"Cryin' Chuck Schumer stated recently, 'I do not have confidence in him (James Comey) any longer,'" President Trump tweeted. "Then acts so indignant."
But the top Senate Democrat was singing a totally different tune late last year when Comey sent a letter to Congress informing them the FBI had reopened the investigation into Clinton's mishandling of classified information.
In October, Schumer said he did "not have confidence in him" and called his decision "appalling." His predecessor, Harry Reid, D-Nev., called on the then-director to resign. His counterpart in the House, Rep. Nancy Pelosi, D-Calif., told CNN during that time, "maybe he's (Comey) not right for the job."
President Trump fired the embattled Comey for blurring the lines between investigator and prosecutor. The President agreed with a recommendation from the Department of Justice (DoJ) after a review of how he conducted himself during the Clinton email case.
White House Press Secretary Sean Spicer said the decision was based on "the clear recommendations" of Attorney General Jeff Sessions and Deputy Attorney General Rod Rosenstein.
"James Comey will be replaced by someone who will do a far better job, bringing back the spirit and prestige of the FBI," President Trump also tweeted. "Comey lost the confidence of almost everyone in Washington, Republican and Democrat alike. When things calm down, they will be thanking me!"