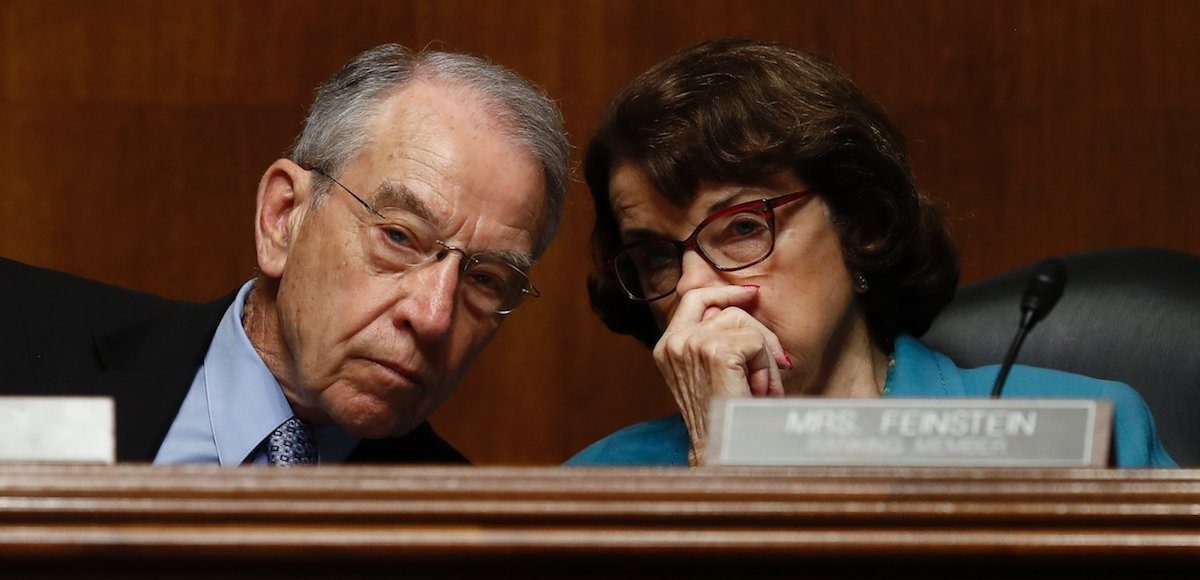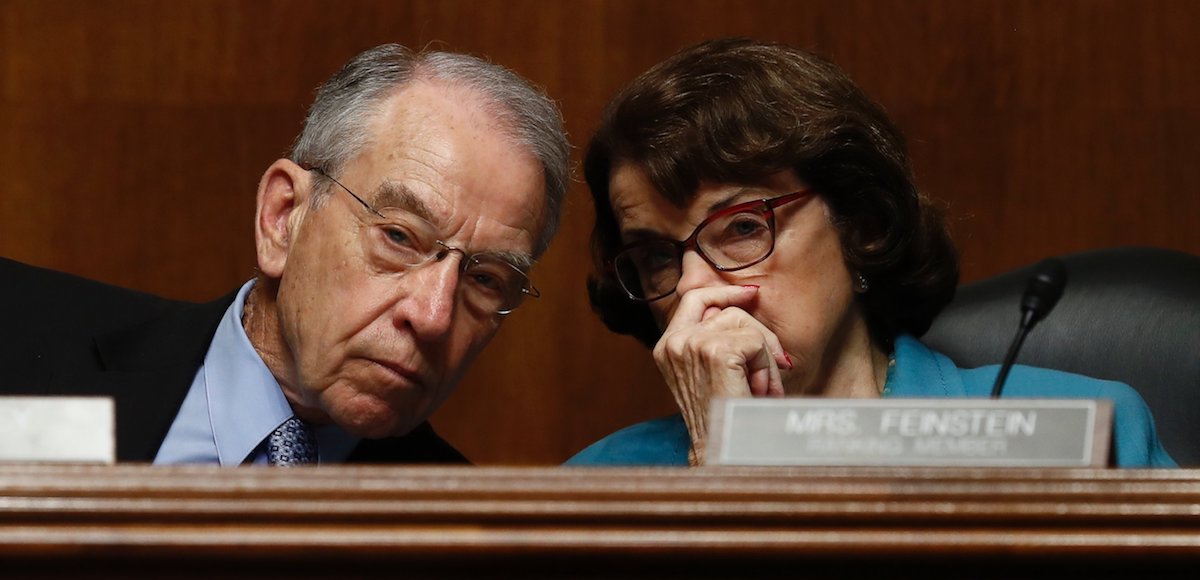 Sen. Chuck Grassley, R-Ia., called on the FBI to end the "wild speculation" surrounding President Donald J. Trump and criminal investigations. While Sen. Grassley stopped just short of revealing the content of his briefings with Mr. Comey and the FBI, he insinuated ideas that the President is the target of a probe are nothing more than "unsubstantiated statements" from political opposition and media.
"I will not answer any questions about who are targets of the ongoing Russia investigations. But I will say this: Shortly after Director Comey briefed us, I tweeted that he should be transparent," Sen. Grassley said in prepared remarks at an executive business meeting. "I said he should tell the public what he told Senator Feinstein and me about whether the FBI is or is not investigating the President."
As People's Pundit Daily reported, Sen. Dianne Feinstein, D-Calif., did not take the opportunity during hearings with former DNI James Clapper and former deputy attorney general Sally Yates to pose a single question related to "collusion." Sen. Feinstein has also repeatedly admitted that there is no evidence of so-called collusion. Further, Democrats have been unable to fully explain exactly what law that even violates.
Sen. Grassley, the chairman of the Senate Judiciary Committee, noted that the President's letter to James Comey thanked him for confirming to him personally that he is not the target of a criminal investigation.
"Senator Feinstein and I heard nothing that contradicted the President's statement," he said. "Now Mr. Comey is no longer the FBI director. But the FBI should still follow my advice. It should confirm to the public whether it is or is not investigating the President. Because it has failed to make this clear, speculation has run rampant."
Ironically, as the Iowa senator noted, the intelligence community has stated that one of the Russians' primary objectives is to undermine the American public's faith in our democratic institutions and leadership. With the goal of scoring political points, Democratic allegations and wild rhetoric have given Vladimir Putin exactly what he wanted.
"Wild speculation that the FBI is targeting the President in a criminal or intelligence inquiry is not just irresponsible and unfounded," he said. "It provides aid and comfort to the Russians and their goal of undermining faith in our democracy."
Sen. Grassley also said that he will suggest that all Committee Members get briefed by the FBI "on what is actually going on" before it does bothers doing anything more "on this matter."
"Hopefully, that will help temper some of the unsubstantiated statements that have been made."