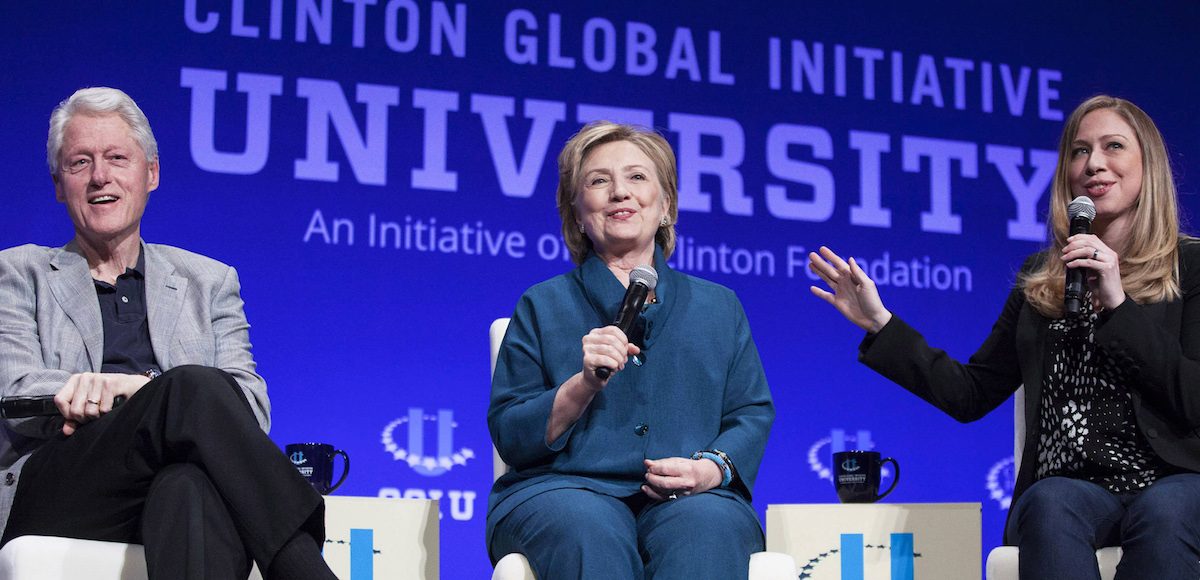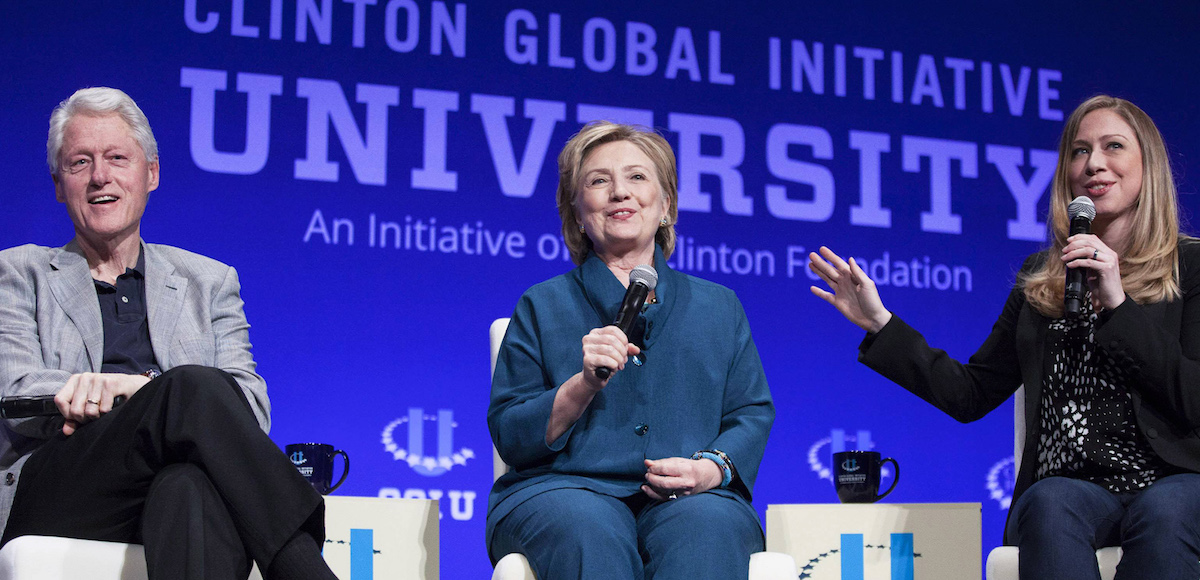 Hillary Clinton personally pressured Bangladesh Prime Minister Sheikh Hasina to reinstate a scandal-plagued Clinton Foundation donor to his former position. Circa News confirmed with the prime minister's office and reported, while serving as secretary of state, Clinton called Hasina "insisting" that she rethink removing Dr. Muhammad Yunus as the Managing Director of Grameen Bank.
Federal ethics laws required Clinton to recuse herself from matters that could impact her family's foundation.
"Former US Secretary of State Hillary Clinton telephoned Bangladesh Prime Minister Sheikh Hasina in March 2011 insisting her not to remove Dr. Muhammad Yunus from the post of Managing Director of Grameen Bank," Deputy Press Secretary Md Nazrul Islam told Circa in an email. He also said they told Clinton "Dr. Yunus drew salaries and allowances illegally for 10 years."
The bank's nonprofit Grameen America, which Yunus chairs, donated $100,000 and $250,000 to the Clinton Global Initiative. Grameen Research, which is chaired by Yunus, has donated somewhere between $25,000 and $50,000, according to the Clinton Foundation website, which isn't required by law to list specific donation amounts.
Yunus was supposed to be loaning money to the poor, but instead was accused of "siphoning off" foreign aide that was meant for those loans. He has long denied wrongdoing, but that's irrelevent to the attempt by Mrs. Clinton to pressure another leader on behalf of a donor to her family's charity.
Mr. Islam also told Circa that Prime Minister Hasina informed then-Secretary Clinton that Grameen Bank rules and regulations prohibit anyone from holding the position of the Managing Director of Grameen Bank after the age of 60. He was 70 at the time of his removal, thus even if she wanted to overrule her prior decision other boundaries existed.
Emails obtained and released by WikiLeaks show the former secretary of state and her team were keeping tabs on the scandal and were fully-aware of the details.
"The allegation against Nobel laureate Muhammad Yunus of 'diverting foreign aid from Grameen Bank to another company' should be investigated," Prime Minister Hasina said in a report attached to an email. "Bangladesh has set many examples. Deceiving people by siphoning off their money is another such example. This is nothing but sucking out money from the people after giving them loans There has been no improvement in the lifestyle of the poor so far. They were just used as pawns to get more aids."
In fact, the email from Melanne Verveer  on Dec. 6, 2010 indicated that the Clinton team had prior knowledge of the details of the investigation before the news broke and the prime minister gave her response to the scandal.
"Just when we thought thing had calmed down….," Verveer, an Obama appointee and aide to Clinton as the director of the State Department's office for Global Women's Issues, wrote to Clinton.
Yet another email with the subject line "HEADS UP – MUHAMMED YUNUS AT AG EVENT" sent from top aides and lawyer Cheryl Mills on Sept. 17, 2011 notified the secretary that Yunus would be at an event she was also attending. The email was a forward from Cindy Huang the day before that said the following:
Cheryl, M uham m ad Yunus RSVPed for the gender and ag event. W ill confirm so S can acknowledge him if appropriate.
The secretary's likely illegal phone call came after the country' high court upheld his removal from the bank, and as emails show, she and her team were also fully aware of that decision.
"Too bad," Clinton emailed back to Mills on May 5, 2011 after she was sent the news. "Any news on any front?"
Sajeeb Wazed, the son of Prime Minister Hasina and a permanent U.S. resident, told Circa that he was repeatedly pressured to ask his mother to end the investigation into Mr. Yunus. He was also repeatedly threatened with an audit and other actions if he did not, though PPD cannot confirm either claim.
"At two instances during those conversations they brought up the fact that, 'look, there could be many actions taken against your country, your mother, your family, who knows, you could get audited by the IRS, since you live in the U.S.," Wazed said.
An email thread going all the way back to September 09, 2009 from Yunus
Please see if the issues of Grameen Bank can be raised in a friendly way. I sought an appointment with the Prime Minister to brief her on our problems, at the advice of the US ambassador in Dhaka. But it is now over six weeks, her office never responded," he wrote to Verveer. "Thanks for your help. Give my regards to H. See you in CGI [Clinton Global Initiative] and Hilton event [fundraiser] soon. Best."