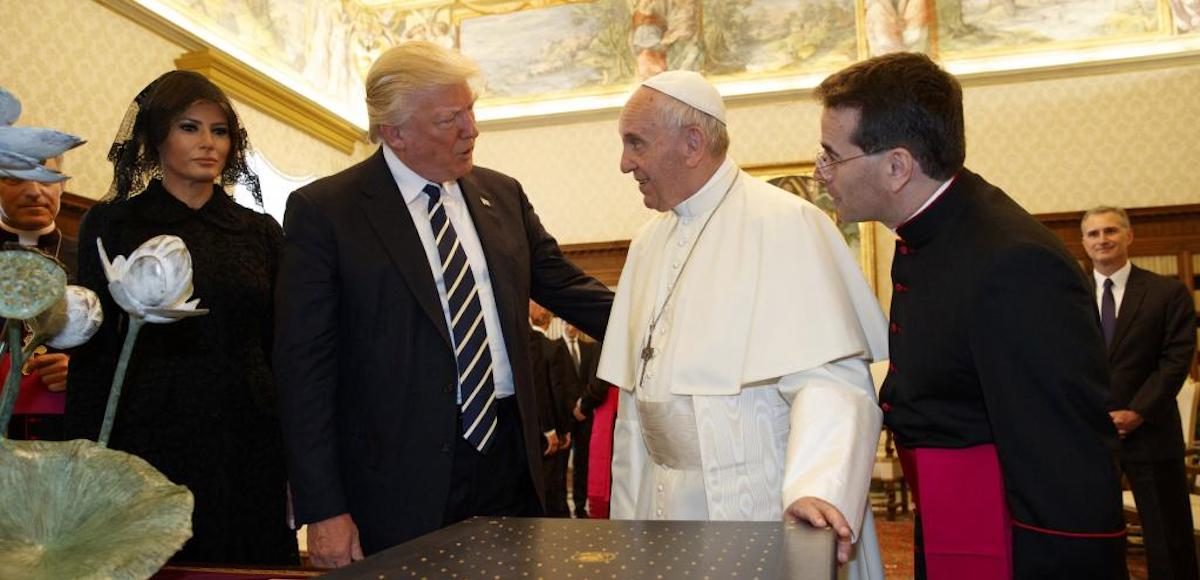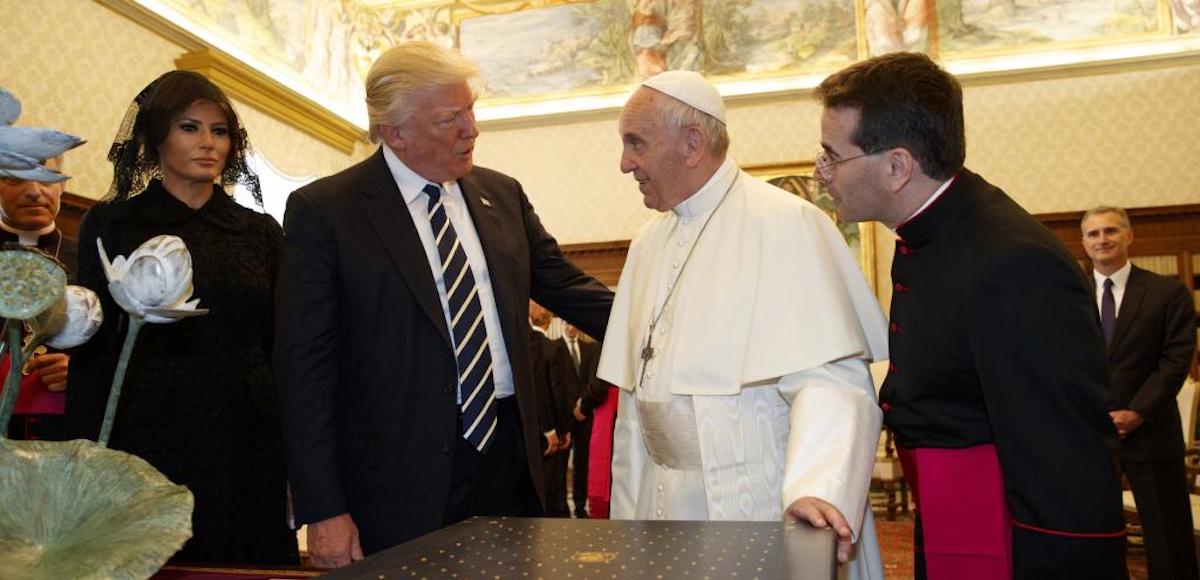 As part of the third leg of his first foreign trip, President Donald Trump met with Pope Francis at the Vatican and said he leaves "more determined than ever to pursue peace." President Trump called his meeting with the Pontiff the "Honor of a lifetime."
Honor of a lifetime to meet His Holiness Pope Francis. I leave the Vatican more determined than ever to pursue PEACE in our world. pic.twitter.com/JzJDy7pllI

— Donald J. Trump (@realDonaldTrump) May 24, 2017
The two men had previously had public disagreements on issues such as immigration and climate change. Right before voting began in the South Carolina Republican primary, reporters traveling with the pope exaggerated his remarks about the then-New York businessman's stance on immigration, causing a public back-and-forth.
President Trump ended up winning every county in the state, including the state's growing Catholic vote.
While the two leaders' conversations were private, President Trump could be heard saying "I will never forget what you told me" as the visit ended. Pope Francis also gave the President a signed copy of his 2017 peace message whose title is "Nonviolence – A Style of Politics for Peace," his 2015 encyclical letter on the need to protect the environment and a small sculptured olive tree.
He told him that it symbolized peace.
"It is my desire that you become an olive tree to construct peace," Pope Francis told him in Spanish.
President Trump responded: "We can use peace."