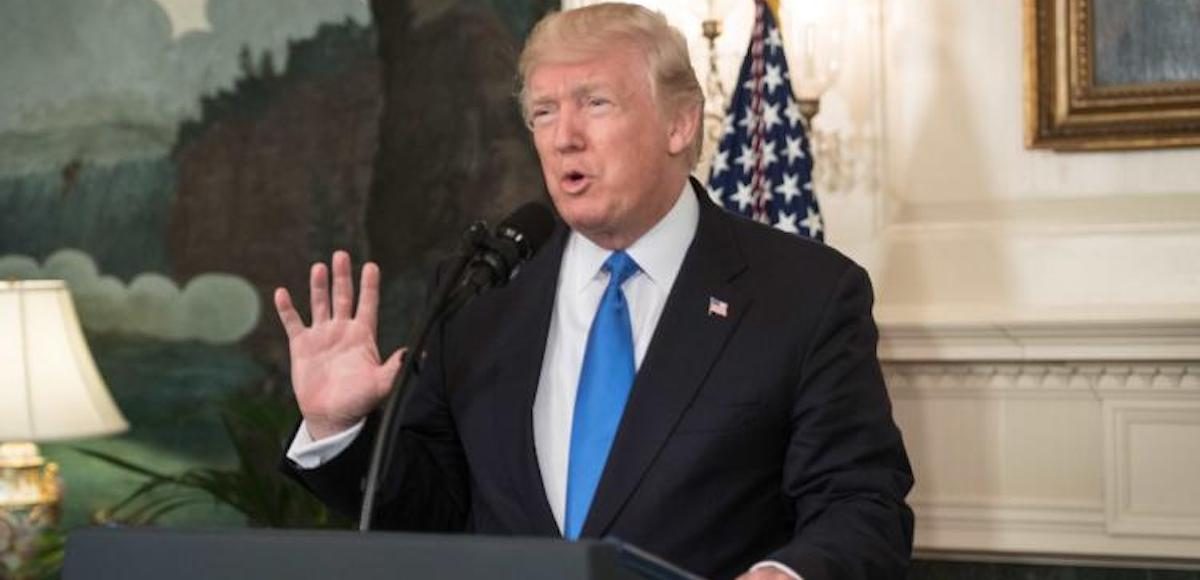 President Donald J. Trump on Wednesday praised the actions of Capitol Police officers during the "brutal assault" on members of Congress and their aides. Earlier Wednesday morning, James Hodgkinson, 66, opened fire on Republicans as they practiced for the Congressional Baseball Game in Virginia.
Offering prayers for the victims' "swift recovery," President Trump praising the officers' "heroism" during the attack.
"Many lives would have been lost if not for the heroic actions of the two Capitol Police officers who took down the gunman despite sustaining gunshot wounds," President Trump said.
Hodgkinson, a leftwing supporter of Bernie Sanders and Hillary Clinton, was shot by U.S. Capitol Police after they arrived on the scene within minutes. During a brief statement at the White House, the President confirmed that he died from his injuries.
He also confirmed House Majority Whip Steve Scalise, R-La., who was shot in his hip along with at least two officers and an aide, is now in stable condition. President Trump called Rep. Scalise a "friend" and "fighter" who "will recover from this assault" and added that he has spoken with his wife.
"America is praying for you, and America is praying for all of the victims of this terrible shooting," President Trump said.
As People's Pundit Daily first reported, Hodgkinson's social media is riddled with Trump-hating posts showing he was duped by the Democrat- and media-fueled conspiracy theory that President Trump "colluded" with Russian officials to influence the 2016 presidential election.
That has now thoroughly been debunked on a bipartisan basis by the Senate Intelligence Committee, and even by fired former FBI director James Comey.
"Trump is a Traitor," he wrote on Facebook pushing a Change.org petition for an independent investigation. "Trump Has Destroyed Our Democracy. It's Time to Destroy Trump & Co."
Lawmakers, in the wake of the shooting, have called for a ratcheting down of political rhetoric. President Trump, in his remarks, stressed that all those who serve in Washington do so for love of country.
"We can all agree that we are blessed to be Americans," the President said.
President Trump canceled public events on Wednesday after the shooting. The legislative schedule in Congress has been cancelled for the day. But the annual Congressional Baseball Game, which raises money for charity, will still be held on Thursday.