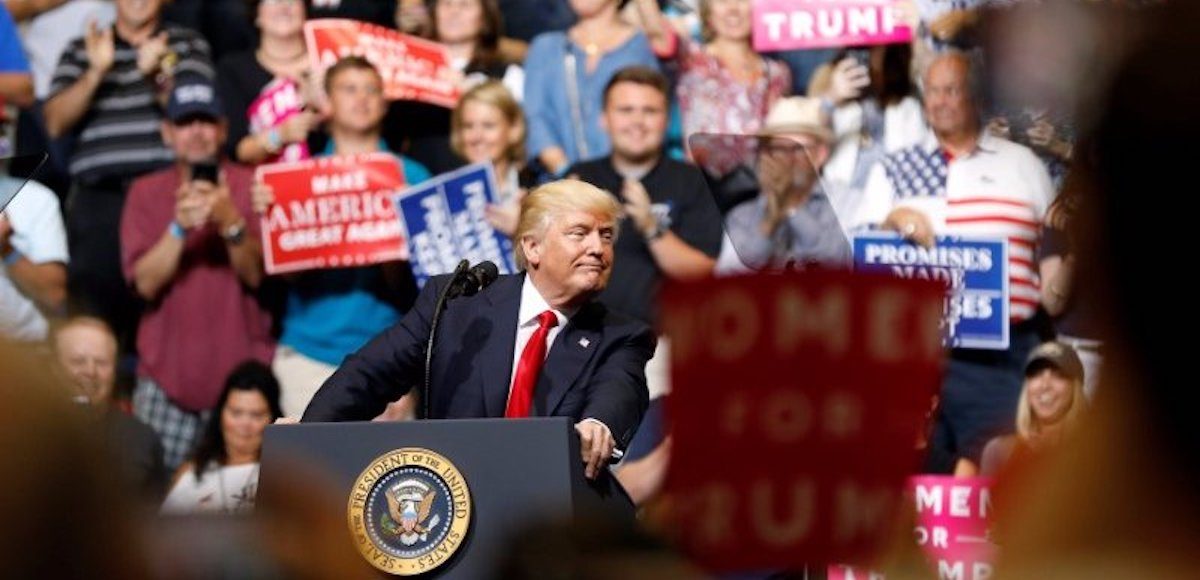 President Donald J. Trump will ask Congress to pass a 5-year ban on new immigrants receiving welfare and other public assistance programs. The President on Wednesday in Grand Rapids, Iowa, made the announcement to a sold-out crowd at a campaign-style rally in Grand Rapids, Iowa, marking the first time he has returned to the Hawkeye State since taking office.
"The time has come for new immigration rules that say … those seeking immigration into our country must be able to support themselves financially and should not use welfare for a period of at least five years," President Trump.
The proposal will be modeled after the Personal Responsibility and Work Opportunity Reconciliation Act of 1996, which was rolled back by the Bush and Obama administrations. It allows federal authorities to deport immigrants who become public dependents within five years of their arrival.
However, President Trump's proposal will also name additional categories of federal benefits that are off-limits to immigrants. As of now, states largely determine eligibility for local public assistance programs. While foreigners with non-immigrant visas and those who don't have legal status are considered to be prohibited from collecting benefits, studies indicate that isn't the case in practice.
The Trump Administration cites a 2015 study from the Center for Immigration Studies (CIS) that found 51% of immigrant-headed households receive some form of welfare or public assistance. That's juxtaposed to just 30% among non-immigrant families. The study has been disputed by open-door critics who say it does not take into account all variables.
The White House said the policy change was initially being considered in an executive order, but that they wanted to have both congressional approval and public debate.
It would also prevent the admission of people who are likely to become so-called "public charges" within five years of their arrival, which has been standing U.S. immigration law for over a century. It permits the government to disallow entry to individuals who are likely to seek public assistance.
President Trump, who made immigration a major issue during the campaign that ended in his electoral vote landslide, will strengthen "public charge" rules and ensure that they are enforced, the administration said.