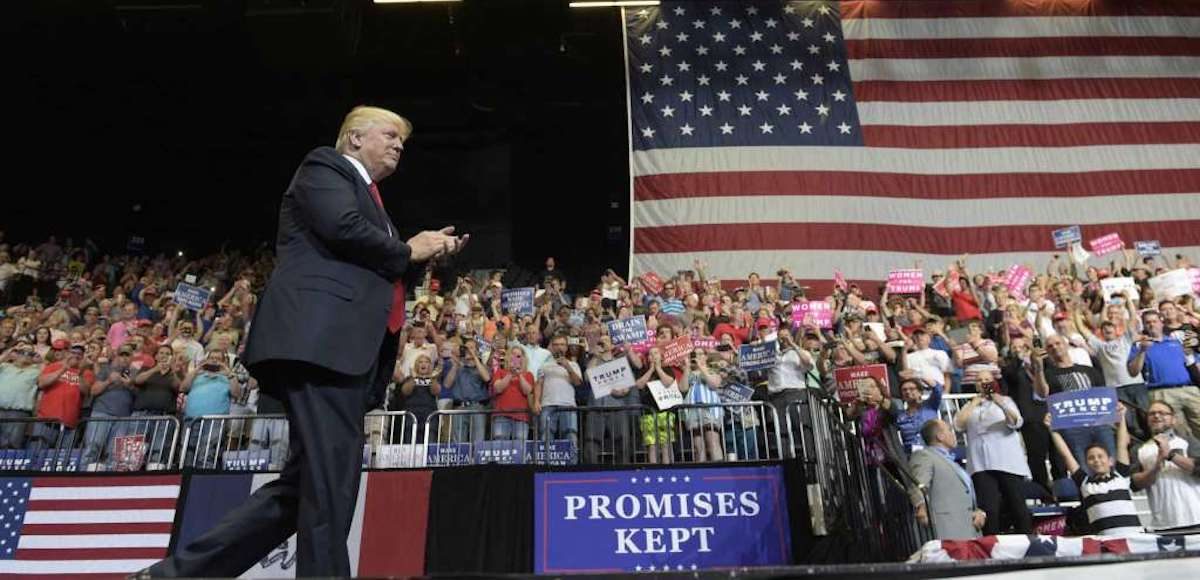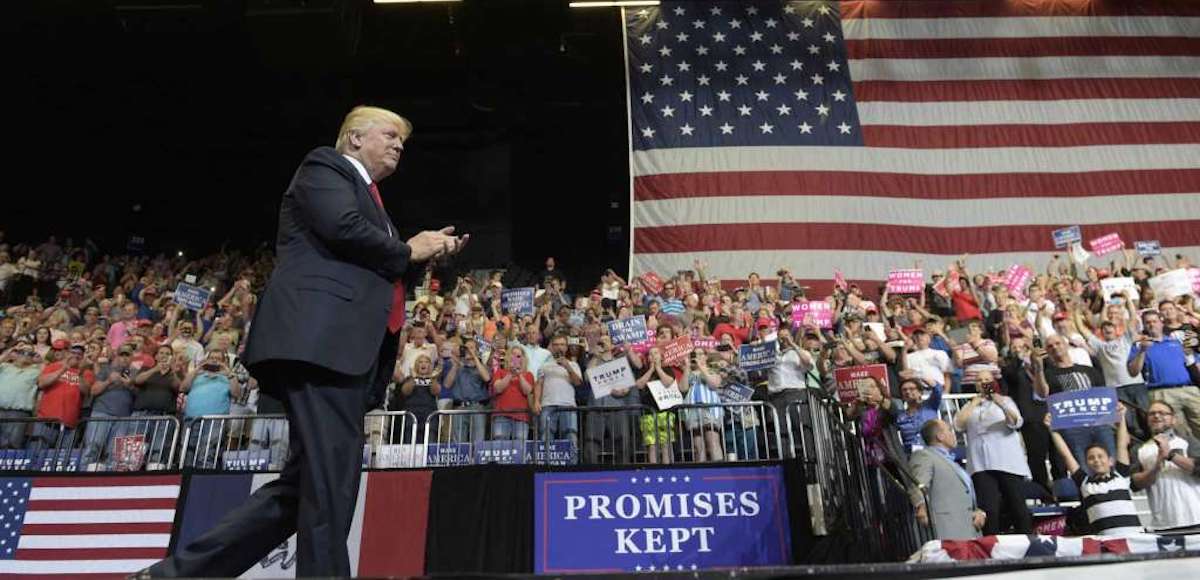 President Donald J. Trump took a victory lap during his first trip back to Iowa since he was elected in November, telling Democrats it's time to get positive. The President covered a range of topics from healthcare to solar power along the promised wall along the U.S.-Mexican border.
"It's always terrific to be able to leave that Washington swamp and be with real, hard-working people," President Trump told the sold-out crowd.
He congratulated Karen Handel and Ralph Norman, who won special elections for Georgia's 6th Congressional District and South Carolina's 5th Congressional District, respectively. The President slammed Democrats for being "obstructionists" and told them it's time to get "positive" and come to the table.
"They thought they were going to win last night in Atlanta," he said. "They spent $30 million on this kid who forgot to live in the district. They need to be positive. They can't continue to be obstructionists. That's all they have going."
Senate Republicans are expected to unveil their healthcare plan at the end of the week and President Trump, who has been pushing a more compassionate bill, predicted the American people would like what they see.
"I hope we are going to surprise you with a really good plan," he said. "I've been talking about a plan with heart. I said, 'Add some money to it!'
The President also unveiled his plan to eliminate welfare for new immigrants. While Democrats will no doubt oppose the measure, former president Bill Clinton signed on to the same exact policy during welfare reform in the 1990s and touted it in his state of the union address.
Agriculture Secretary Sonny Perdue and Commerce Secretary Wilbur Ross joined the President as part of their greater effort to underscore the importance of technology. It was also a sendoff for Iowa Gov. Terry Branstad, the nation's longest serving governor who will leave on June 26 to serve as Ambassador to China in the Trump Administration.
President Trump called the governor, an early supporter during the campaign, "a legend" and "one great man."
"We've had a very good relationship with China," President Trump said, "and I do like President Xi. I wish we would have a little more help with respect to North Korea from China, but that doesn't seem to be working out."