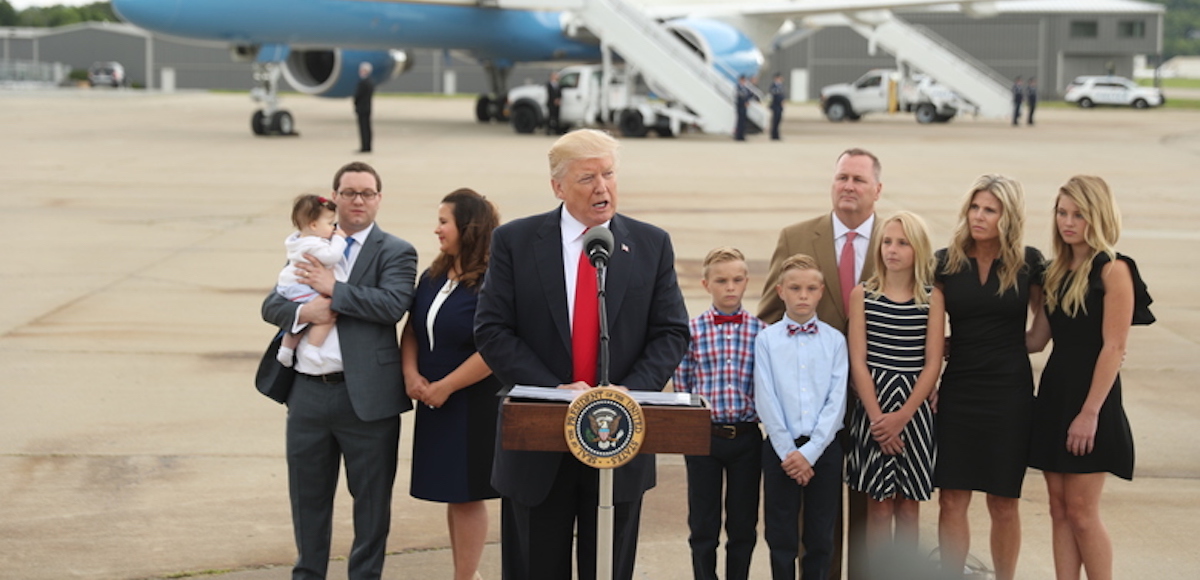 President Donald J. Trump is working the phones Monday morning trying to rally support for the new version of the Senate health care bill. On Saturday, Senate Majority Leader Mitch McConnell, R-Kty., said the Senate will table health care until Sen. John McCain, R-Ariz., recovers from surgery.
According to congressional sources, President Trump is using the time to work the phones and whip votes for the bill. But he's expressing concern the leadership could remove the Cruz Amendment from the bill at the last minute.
The Cruz Amendment, also known as the Consumer Freedom Option, permits insurers to sell any policies they wish so long as they also offer polices that cover a list of services required by ObamaCare.
Last week, Sen. Ted Cruz, R-Texas, told reporters after Republicans met to discuss the new version of the Senate health care bill, he will vote "Yes" in its current form.
President Trump is stressing to leadership that conservative senators like Mr. Cruz would quickly change their minds if the amendment is removed.
With a slim 52-48 majority, Republicans can only afford to lose two votes. Sen. Rand Paul, R-Kty., and Sen. Susan Collins, R-Maine., already declared they are opposed to the bill, leaving conservatives as the best and perhaps only hope the bill has to pass. She said last week if the bill fails, Republicans should work with Democrats to fix ObamaCare through a committee process.
It would represent a major betrayal to Republican voters who have been promised repeal for 7 years.
It's currently on life support as it is now obvious moderates like Sen. Collins never intended on repealing or replacing ObamaCare. If Republicans hold all remaining member votes, Vice President Mike Pence would need to cast the tie-breaking vote for final passage.
The Congressional Budget Office (CBO), which has incorrectly scored every single entitlement they've attempted to analyze, including ObamaCare, is set to release an updated score this week.