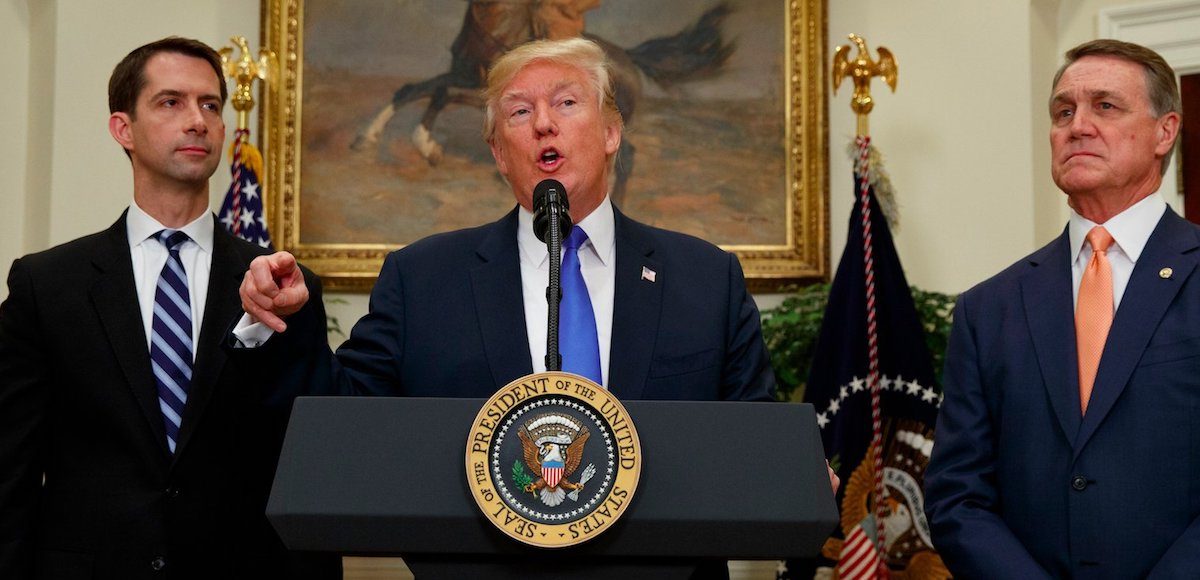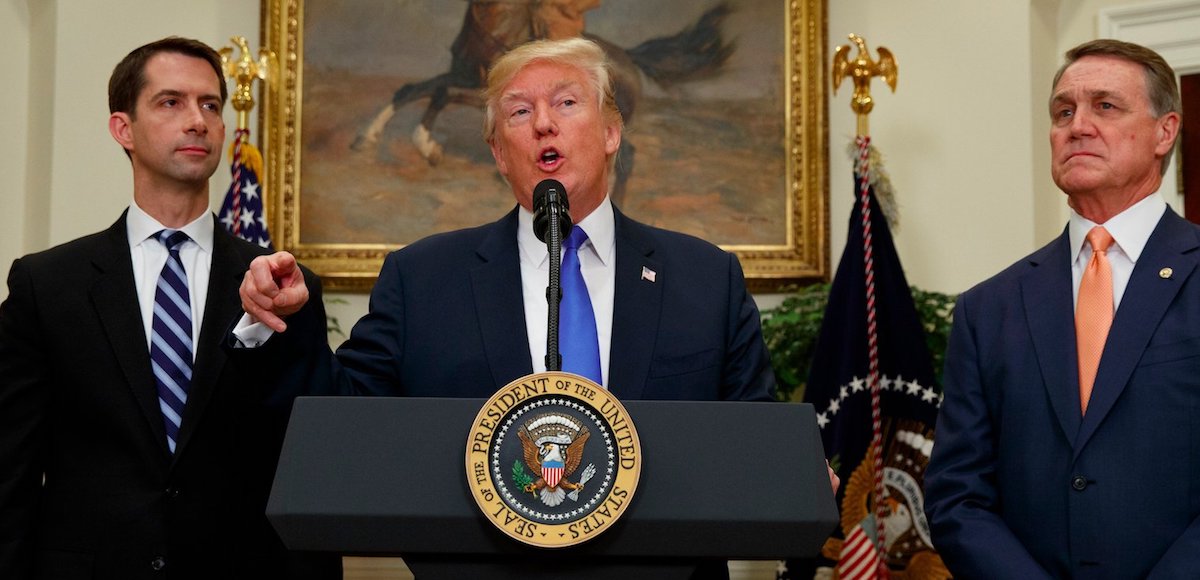 President Donald J. Trump on Wednesday announced his support for the RAISE Act, a bill to reform legal immigration to a merit-based system that benefits U.S. workers. The President was joined at the White House Wednesday by Sens. Tom Cotton, R-Ak., and David Perdue, R-Ga., who have introduced an identical bill in the U.S. Senate.
"As a candidate I campaigned on creating a merit-based system that benefits American workers and taxpayers," he said. "The RAISE Act will increase wages, decrease poverty and save taxpayers billions of billions of dollars."
The updated Reforming American Immigration for a Strong Economy Act, or RAISE Act, also puts new limits on legal immigration, estimated to cut entries by 50% over the next decade.
It establishes a points-based merit system that prioritizes high-skilled immigrants and those who have the potential to become job-creating entrepreneurs. The changes are modeled on the immigration systems adopted in Canada and Australia.
"We bring over a million immigrants into this country a year. That's like adding the population of Montana," Sen. Cotton said. "Only 1 in 15 out of a million new immigrants come here because of their job skills."
Sen. Cotton said the current "system is over a half century old, obsolete and a total disaster." The bill will overhaul the green card system to limit it to people who can speak English, who have high degrees of education and are outstanding in their field.
Sen. Perdue said during his remarks at the White House that the RAISE Act is exactly the type of reform Americans voters elected Republicans to pass.
"It's why we're here," Sen. Perdue said. "Nothing that we're going to do right now is more important than this."
He said the Raise Act is a measured and rational reform that will bring "sweeping change to America."