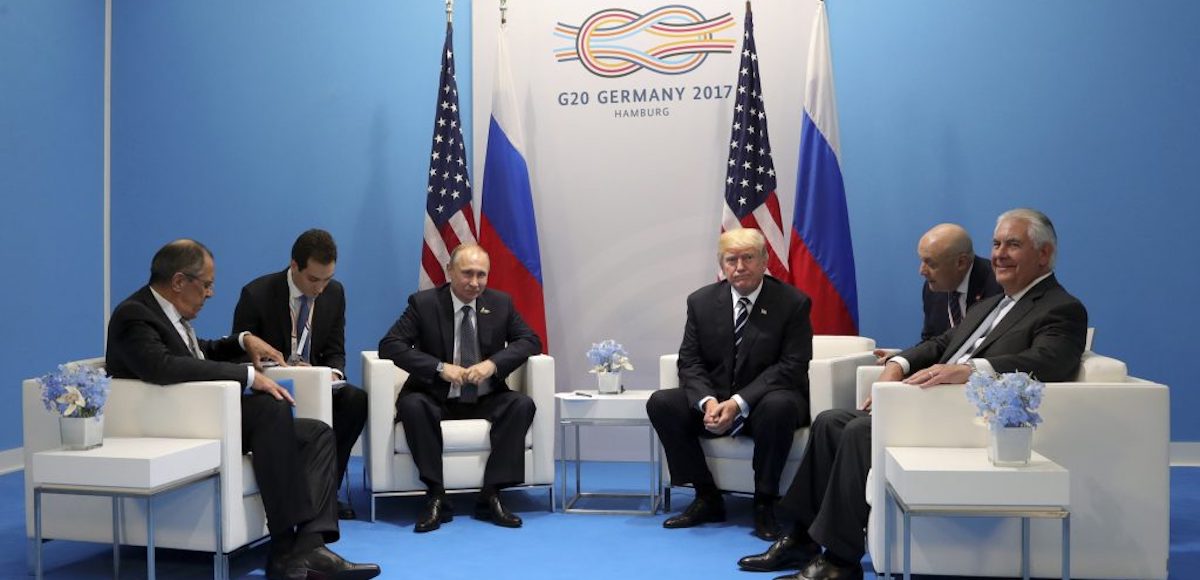 President Donald J. Trump has signed the legislation (S. 722) that sanctions Russia and Iran, limiting his own power to ease sanctions against Moscow. The bill passed the U.S. Congress with veto proof majorities and against the recommendation of Secretary of State Rex Tillerson.
An Act to Provide Congressional Review and to Counter Iranian and Russian Governments' Aggression passed the U.S. Senate by a vote of 98 to 2, with Sen. Rand Paul, R-Kty., and Sen. Bernie Sanders, I-Vt., voting "No."
The bill technically targets North Korea, as well, as it targets anyone who "materially contributes to: (1) Iran's ballistic missile or weapons of mass destruction programs, or (2) the sale or transfer to Iran of specified military equipment or the provision of related technical or financial assistance."
Secretary Tillerson said Tuesday that he and President Trump still see areas where the United States (US) and Russia can find cooperation.
"I think the President and I were clear that this wouldn't be helpful," he said to reporters on Wednesday. "But that's the decision they made and they did so overwhelmingly."
In response, Russian President Vladimir Putin expelled 755 diplomats from the country.