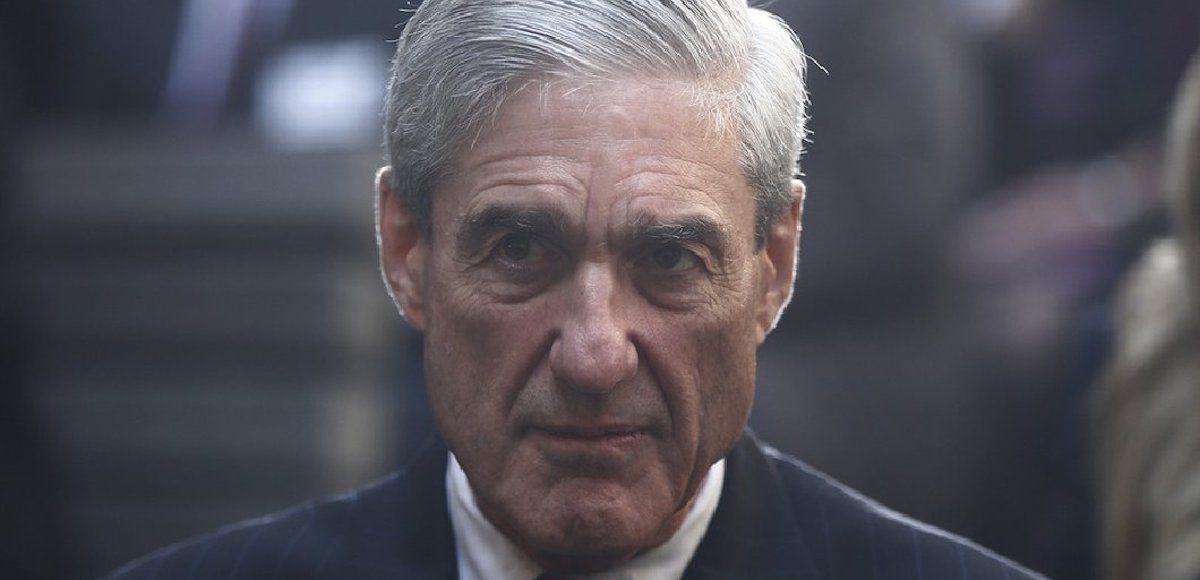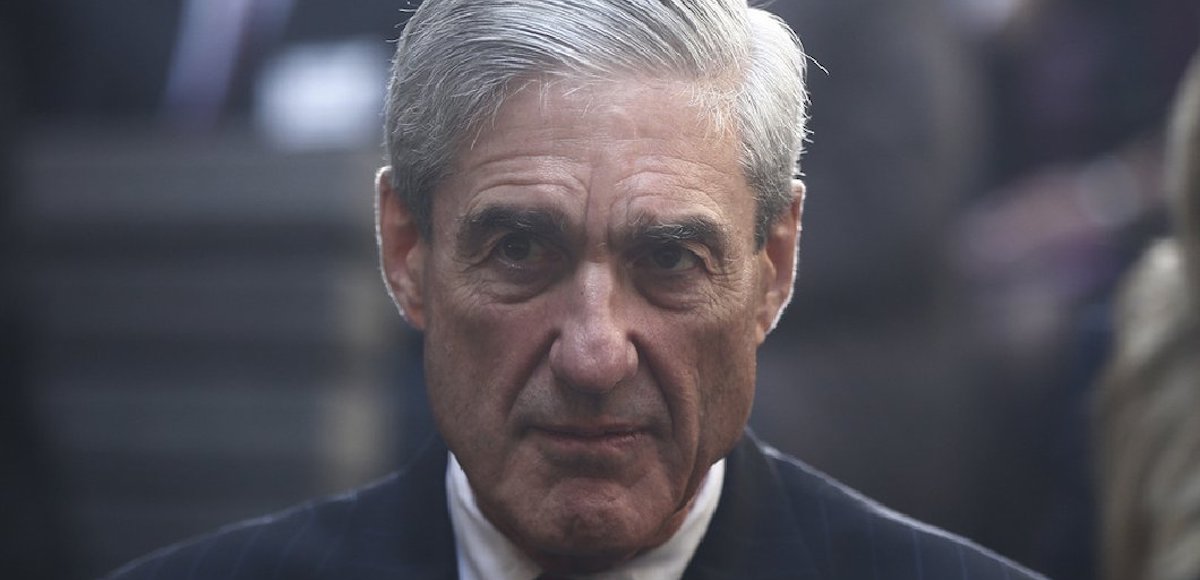 Special Counsel Robert Mueller has assembled a team to investigate President Donald Trump that can accurately be characterized as a Democrat hit squad. Deputy Attorney General Rod Rosenstein appointed Mr. Mueller to be special counsel after fired FBI Director James Comey leaked government memos for that explicit purpose.
Mr. Mueller, himself a former director of the Federal Bureau of Investigation, is a longtime friend and mentor to Mr. Comey.
As People's Pundit Daily previously reported, Justice Department (DOJ) ethics policies and the law governing special counsels clearly prohibit Mr. Mueller from serving in the role due to their relationship. Rep. Trent Franks, R-Ariz., a top member of the House Judiciary Committee, is calling for him to resign.
"Bob Mueller is in clear violation of federal code and must resign to maintain the integrity of the investigation into alleged Russian ties," Rep. Franks said in a statement. "Those who worked under them have attested he and Jim Comey possess a close friendship, and they have delivered on-the-record statements effusing praise of one another."
Despite the law, Mr. Mueller has thus far refused to resign. Instead, he continues to hire an army of partisan prosecutors riddled with ethics conflicts. A controversial member of the team has even been accused of breaking the law, and has a reputation for leading politically motivated witch hunts.
People's Pundit Daily reviewed records from the Federal Elections Commission (FEC) and it was problematic, to say the least.
James Quarles is widely known for his prosecutorial work on Watergate. Less widely known is his 30-year history of reaching into his pockets to fund Democratic candidates. He has given roughly $30,050 exclusively to various Democrats over the last 3 decades, including Barack Obama and Hillary Clinton.
Jeanine Rhee not only donated at least $9,150 to Democratic candidates but gave the maximum allowed contribution under the law to Mrs. Clinton in 2015 and 2016. She also donated to Mr. Obama, as well as Democratic Sen. Mark Udall of New Mexico, Rep. Chris Van Hollen of Maryland and Sen. Sheldon Whitehouse of Rhode Island.
The latter sits on the Senate Judiciary Committee chaired by Sen. Chuck Grassley, R-Ia., which is currently investigating Mr. Comey for potentially criminal behavior. Sen. Whitehouse is also the Ranking Member of the Senate Subcommittee on Crime and Terrorism, which plays a role in the congressional probe into Russian election meddling.
Worse still, she also worked as a lawyer for the Clinton Foundation. Even worse still, her job was to to block Freedom of Information Act (FOIA) requests that could've forced Bill and Hillary Clinton to answer questions under oath about their pay-for-play operations disguised as a family-run charity.
Andrew Weissmann has given at least $4,300 to Democratic candidates, including Mr. Obama and Mrs. Clinton. But it's his reputation as a politically-motivated prosecutor that is equally, if not more troubling than his political preferences.
He has a history of serious ethics violations, which were brought up before the First Judicial Department Disciplinary Committee in New York.
The Justice Department said Mr. Weissmann and then-Chief White House Counsel Kathryn Ruemmler "plainly suppressed" evidence favorable to the defense when he was a federal prosecutor leading the Enron Task Force.
While the Fifth Circuit ruled that the more than 6,000-plus pages of evidence withheld from former Merrill Lynch manager James A. Brown's attorneys would not have helped his case at trial, it's not the end of the story.
Sidney Powell, who served as lead counsel in more than 500 federal appeals, filed an ethics complaint against Mr. Weissmann along with William Hodes, one of the bar's leading ethics experts. It alleged he not only hid evidence but also called "cooperating witnesses" who gave what he knew to be false testimony.
"During his years on the Enron Task Force, Prosecutor Weissmann was widely known for intimidating witnesses, hiding evidence, and unethical and heavy-handed, if not illegal, tactics," said Powell, who has written about the case for the legal site Seeking Justice.
Fortunately for him, the New York Bar decided to secretly kick it over to the Office of Professional Responsibility at DOJ. The Justice Department was supposed to be making the case against him, but ended up on both sides of the complaint. It was an ethics nightmare that ended without accountability.
"As long as he held the power to indict, however, few dared speak out," Powell added. "He repeatedly threatened to indict people who contradicted his view of the Enron cases."
The U.S. Supreme Court (SCOTUS) unanimously overturned the conviction that Mr. Weissman and the Enron Task Force secured for the accounting firm Arthur Andersen.
Why?
Because of Mr. Weissmann's unethical actions, specifically giving jury instructions that removed criminal intent from the law and improperly portrayed the law Andersen was charged with breaking.
The jury was told that "even if petitioner honestly and sincerely believed its conduct was lawful, the jury could convict," which was not true.
Arthur Andersen was charged under 18 U.S.C. § 1512(b)(2)(A) and (B), which is to "knowingly … corruptly persuad[e] another person … with intent to … cause" that person to "withhold" documents from, or "alter" documents for use in, an "official proceeding."
Chief Justice William Rehnquist wrote in the opinion that the instructions were so vague that they "simply failed to convey the requisite consciousness of wrongdoing."
"Indeed, it is striking how little culpability the instructions required," the former Chief Justice wrote. "Only persons conscious of wrongdoing can be said to 'knowingly corruptly persuade."
But the law didn't seem to matter to Mr. Weissmann and the Enron Task Force, just as fidelity to the law governing special counsels doesn't seem to matter for Mr. Mueller. Greg Andres, a recent addition to the 16-person team, donated at least $3,700 to Democrats and is married to Ronnie Abrams, a U.S. district judge in Manhattan.
She was nominated to the bench in 2011 by… drumroll… Barack Obama.
Andrew Goldstein, the most recent addition to the special counsel team, donated at least $3,300.
"No one knows Mr. Mueller's true intentions, but neither can anyone dispute that he now clearly appears to be a partisan arbiter of justice," Rep. Franks said. "Accordingly, the law is also explicitly clear: he must step down based on this conflict of interest."
People's Pundit Daily has learned that more lawmakers will come out and openly call for Mr. Mueller to resign on the basis of these conflicts. He has already lost the confidence of the House Judiciary Committee, which last week sent a letter to Attorney General Jeff Sessions requesting he appoint another special counsel to investigate "the real criminals"–James Comey and Loretta Lynch.
Mr. Comey admitted under oath Ms. Lynch, the former attorney general under Mr. Obama, told him to call the Clinton email probe a "matter," not an investigation, as People's Pundit Daily first reported on May 11. As sources in the report stated prior Mr. Comey's testimony vindicating their previous claim, the decision not to prosecute Mrs. Clinton was not at all unanimous, as he claimed in his testimony under oath.
"Comey was never an investigator or agent. Special agents are trained and were insulted that Comey included them in his artificial 'we,'" one agent, who spoke on the condition of anonymity said. "To suggest all agreed there was not enough to prosecute, was misleading. It's false. Trained investigators agreed that there was more than enough. He stood in the way."
Indeed, agents said he pulled the rug out from underneath them in order to protect Ms. Lynch after she was caught holding a secret meeting with Bill Clinton on her government airplane at Phoenix Sky Harbor International Airport. The highly-improper meeting, which took place during the ongoing investigation, was only revealed after a local reporter noticed the overlap in their travel schedules and decided to poke around.
"Until Mueller resigns, he will be in clear violation of the law, a reality that fundamentally undermines his role as Special Counsel and attending ability to execute the law."
If you support us bringing you the high-quality reporting and highly accurate polling we believe you deserve, then please consider making a generous one-time or reoccurring donation to help our efforts. Or, alternatively, you can subscribe here.
[totaldonations-progress-bar campaign="Fundraise" button="yes" text="yes" button_text="Support PPD"]
Your donations help us fight for access to the powerful and report the news you deserve.