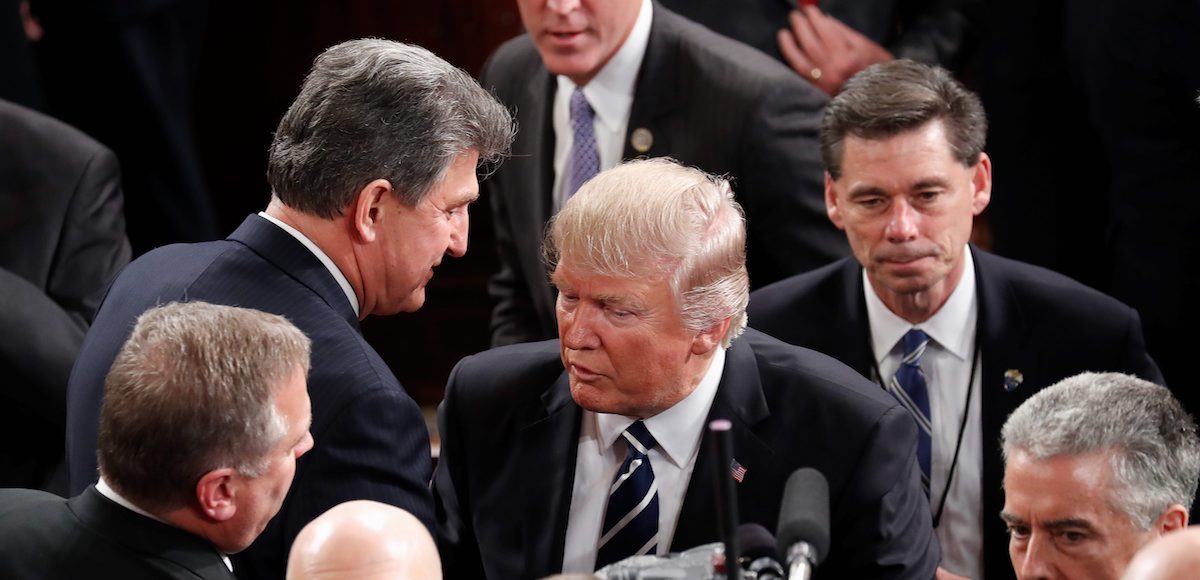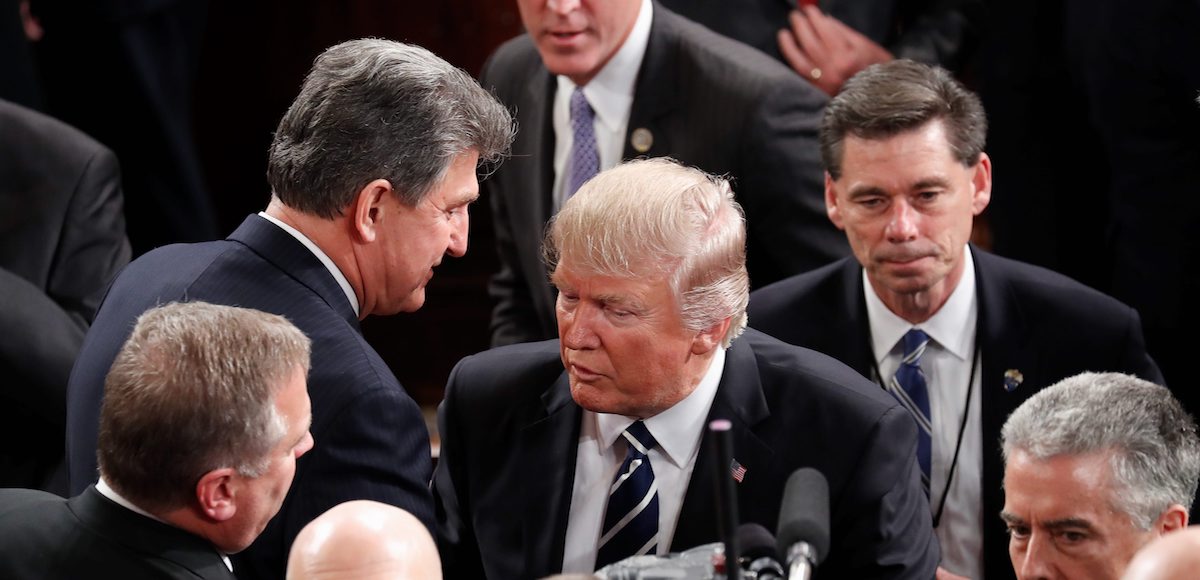 Incumbent Sen. Joe Manchin, D-W.Va., said using colorful language that he doesn't care if his votes cost him his seat in the U.S. Senate next year.
"I don't give a s—, you understand? I just don't give a s—," he said in an interview with Charleston Gazette Mail. "Don't care if I get elected, don't care if I get defeated, how about that? If they think because I'm up for election, that I can be wrangled into voting for s— that I don't like and can't explain, they're all crazy."
Democrats will defend no less than 10 U.S. Senate seats in states President Donald J. Trump won handily, including West Virginia. Sen. Manchin is getting heat from both sides.
Democrats in the Senate aren't happy he refused to sign a letter addressed to President Trump, Majority Leader Mitch McConnell, R-Kty., and and Senate Finance Committee Chair Orrin Hatch. They vowed to oppose tax reform in the letter in its current form.
Meanwhile, Republicans in the state are calling on him to resign for keeping in lock step with Democrats. Essentially, they argue he is a compromiser in name only.
"I'm not scared of an election, let's put it that way," Sen. Manchin said. "Elections do not bother me or scare me. I'm going to continue to do the same thing I've always done, extremely independent."
The first People's Pundit Daily (PPD Poll) Big Data Poll in the state, which was conducted in June, found Sen. Manchin leading a generic Republican candidate by nearly 10 points, slightly topping the critical 50-percent threshold.
In the early survey, the incumbent earned 50.3% to 40.7% for the GOP challenger. However, it isn't at all sown up, as he relies heavily on conservative women to carry a winning coalition.
"This race will be decided by white female voters," Richard Baris, the head of the PPD Poll said. "They are far more likely than men to say they could change their mind and also represent the largest share of the Trump crossover vote. If the eventual Republican nominee in the state is in the populous image of the President and acceptable to women, Sen. Manchin's lead could very well evaporate."
Last week, West Virginia Governor Jim Justice, a Democrat, announced at a Trump rally he is switching to the Republican Party.