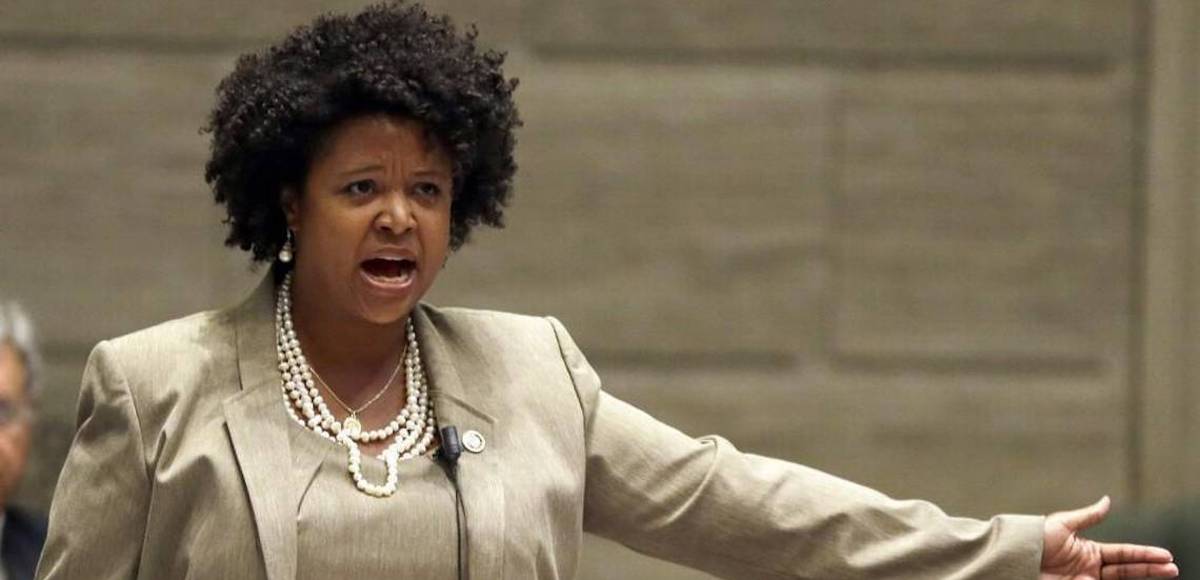 Missouri Democratic state Sen. Maria Chappelle-Nadal wrote in a Facebook response "I hope Trump is assassinated" before deleting her comments. The post was in response to another user's comment and, despite calls for her to resign, she's blaming President Donald Trump.
"It was wrong for me to post that," Chappelle-Nadal told The Kansas City Star. "But I am not going to shy away from the damage this president is causing."
Chappelle-Nadal stated that it was recently the 3-year anniversary of the fatal shooting of Michael Brown, an 18-year-old black man shot in Ferguson by Darren Wilson. She, along with a liberally biased media, repeatedly pushed the debunked "Hands Up, Don't Shoot" narrative that crumbled under forensic and eyewitness scrutiny.
He was forced to resign from the Ferguson Police Department shortly after becoming a family man, and his life was destroyed. A grand jury, which included three African Americans, decided not to indict Mr. Wilson after spending more than three months reviewing evidence in the case.
They decided he was defending himself against Brown, a suspect in a strong arm robbery, who assaulted him and attempted to grab his gun. The decision led to widespread rioting by Black Lives Matter (BLM) and other so-called civil rights groups, during which dozens of businesses and cars were looted and burned to the ground.
Ferguson is a city Chappelle-Nadal represents in the Missouri Senate, one which suffered greatly from politicians like her using lies to foment hate. She personally held rallies that were precursors for violence later in the day, including one across the street from the fire department.
She once "wildly" accused Jeff Roorda of the St. Louis Police Officer Association of being a racist on CNN, a network that helped to push the hatred-breeding lie. The U.S. Secret Service field office in St. Louis is now investigating the University City Democrat.
Sen. Claire McCaskill, one of the most vulnerable Red State incumbent Democrats, called on her to resign. Stephen Webber, chairman of the Missouri Democratic Party, agreed.
"State Sen. Chappelle-Nadal's comments are indefensible," Chairman Webber said. "All sides need to agree that there is no room for suggestions of political violence in America — and the Missouri Democratic Party will absolutely not tolerate calls for the assassination of the president. I believe she should resign."