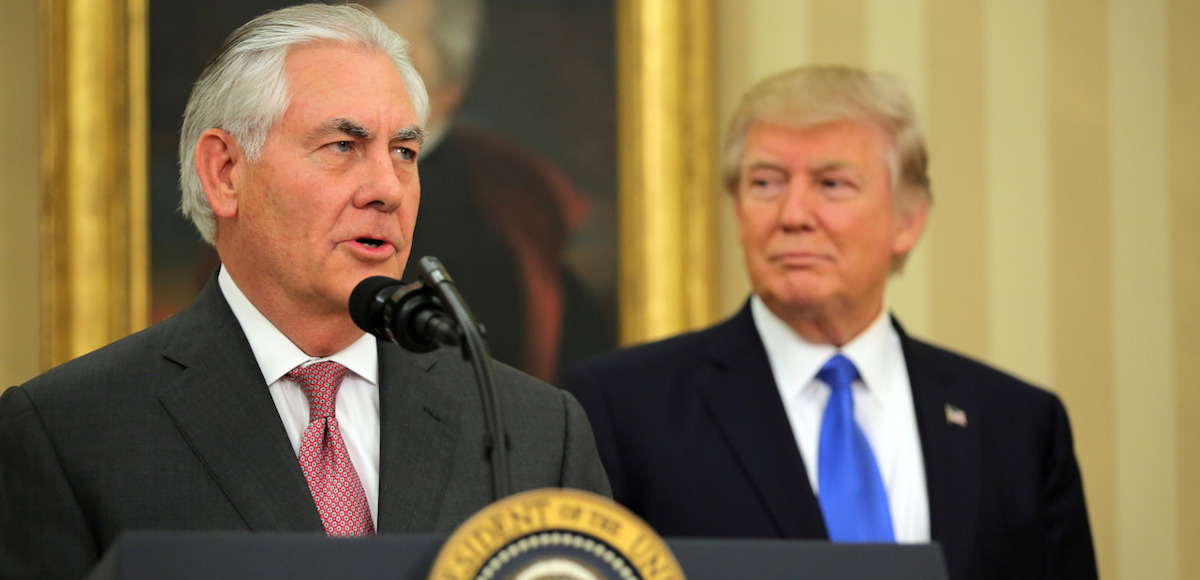 Secretary of State Rex Tillerson said tax reform was "vital" for the U.S. "to engage in economic diplomacy" from a position of strength. President Donald Trump in Springfield, Mo., on Wednesday began his push for tax reform, a goal he said aimed to create a "pro-job," "pro-worker," and "pro-America" policy.
"The tax reform plan President Trump announced today is a vital measure for strengthening U.S. prosperity as well as global prosperity through investment and job creation," Secretary Tillerson said. "A strong economy is a fundamental element of U.S. foreign policy, and the State Department will continue to engage in economic diplomacy to bolster the prosperity of our nation through increased investment and trade."
Mr. Tillerson, the former CEO of Exxon Mobil, made the simple case that the economic benefit to passing historic tax reform will strengthen U.S. economic power, making them more effective without the threat of military force. The secretary of state began at Exxon Mobil as a production engineer out of the University of Texas at Austin in 1975 and went on to succeed former CEO Lee Raymond.
Under his leadership, Exxon Mobil's profits helped to make it the most valuable publicly traded company in the world.
President Trump said "ideally" the corporate tax rate should be reduced to 15%, down from 35%, which would make American businesses "highly competitive." His America First message, which is based on the belief elites have exported workers' wealth to the detriment of U.S. communities and American economic power, was central to his campaign and now his presidency.
He singled out incumbent Democratic Sen. Claire McCaskill and made it clear that he will play hardball from the bully pulpit to get it done when lawmakers return to Washington D.C. He will meet next week at the White House with leaders of the U.S. House and Senate, congressional aides confirmed Wednesday.
Senate Majority Leader Mitch McConnell, R-Kty., House Speaker Paul Ryan, R-Wis., Senate Minority Leader Chuck Schumer, D-N.Y., and House Minority Leader Nancy Pelosi, D-Calif., all are scheduled to attend the meeting at the White House on Wednesday morning.