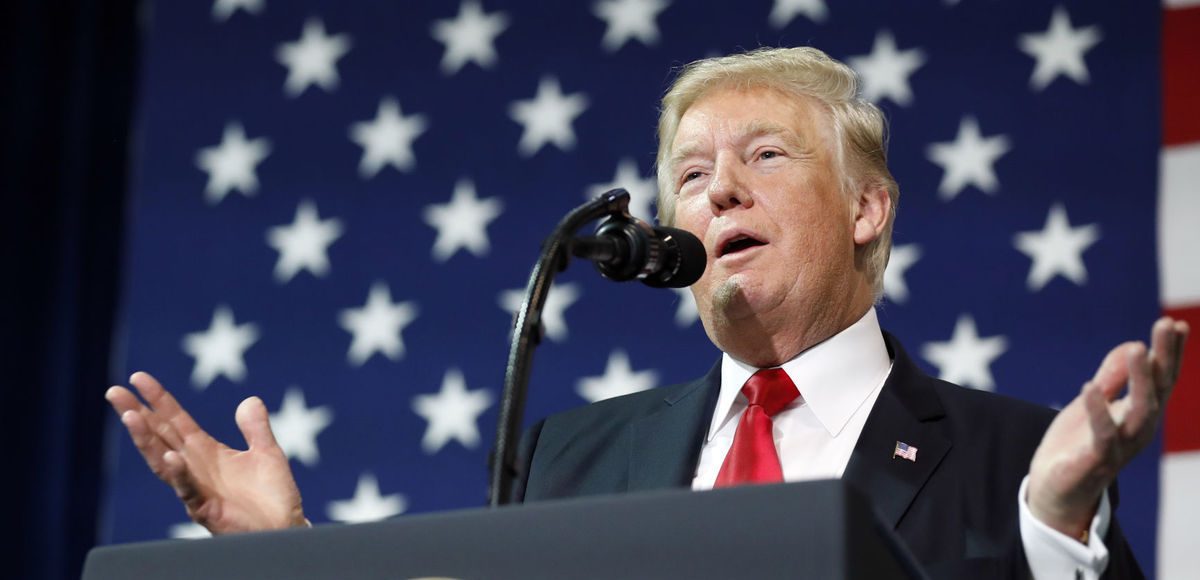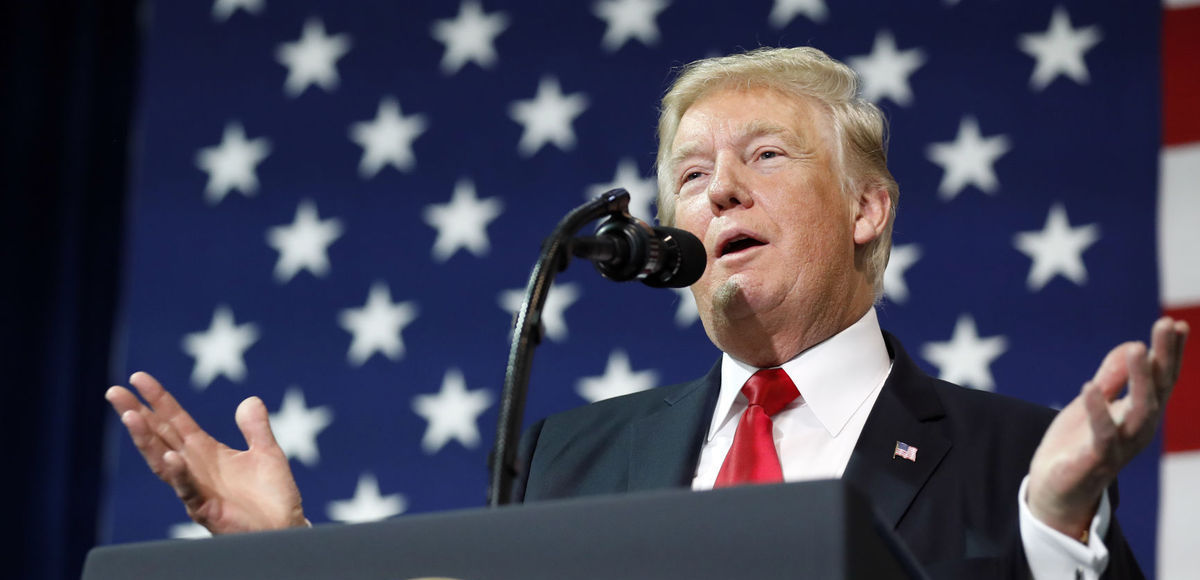 President Donald Trump in Springfield, Mo., on Wednesday sent a clear message to Congress in rallying support for historic tax reform. The president singled out incumbent Democratic Sen. Claire McCaskill and made it clear that he will play hardball from the bully pulpit to get it done when lawmakers return to Washington D.C.
"I am fully committed to working with Congress to get this job done, and I don't want to be disappointed by Congress," President Trump said, drawing a big cheer from the audience.. "Do you understand me?"
Relishing his return to what he called "the Main Street of America" to officially launch the tax reform push, President Trump made the case for lower and simpler taxes for the working class, and a roughly 50% cut in business taxes.
"The foundation of our job-creation agenda is to fundamentally reform our tax code for the first time in 30 years," President Trump told a welcoming crowd on the floor of the Loren Cook Company in Springfield.
He repeatedly hammered out that his mission is to create a simple "pro-job," "pro-worker," and "pro-America" policy that will "reduce the tax burden on our companies and on our workers. The President took aim at Sen. McCaskill, one of the most vulnerable incumbent Democrats who is seeking reelection to her third term in 2018.
"Millions of Americans have watched that prosperity slip away in the rear view mirror," President Trump said. "We must lower our taxes. And your senator Claire McCaskill, she must do this for you and if she doesn't do it for you, you have to vote her out of office."
Worth noting, Republican Missouri Attorney General Josh Hawley, who recently announced he is exploring a bid to unseat Sen. McCaskill, did not attend the event. As PPD previously explained, AG Hawley would present a challenge to Sen. McCaskill she is not likely to survive. That's particularly true if she doesn't support the tax reform plan.
President Trump also said "ideally" the corporate tax rate should be reduced to 15%, down from 35%, saying it would "make us highly competitive."
The location of President's Trump visit is also noteworthy given its proximity to historic Route 66. He used that to point out a time when the factory industry was booming and high-paying jobs were abundant, offering wages that were "enough to support families." Springfield, a city with a rough population of 167,000 in the southwest region of the state, is now a Republican stronghold for electoral support and fundraising.
The factory he visited is owned by Jerry Cook, a Republican political contributor. Mr. Cook lamented over his company having to look to overseas for parts that are no longer manufactured in the U.S., but he believes President Trump can change that.
"As long as I'm alive, we'll never manufacture in Mexico, China or anywhere else," he told the crowd before the President arrived.
President Trump will meet next week at the White House with leaders of the House and Senate, congressional aides confirmed Wednesday.
Senate Majority Leader Mitch McConnell, R-Kty., House Speaker Paul Ryan, R-Wis., Senate Minority Leader Chuck Schumer, D-N.Y., and House Minority Leader Nancy Pelosi, D-Calif., all are scheduled to attend the meeting at the White House on Wednesday morning.