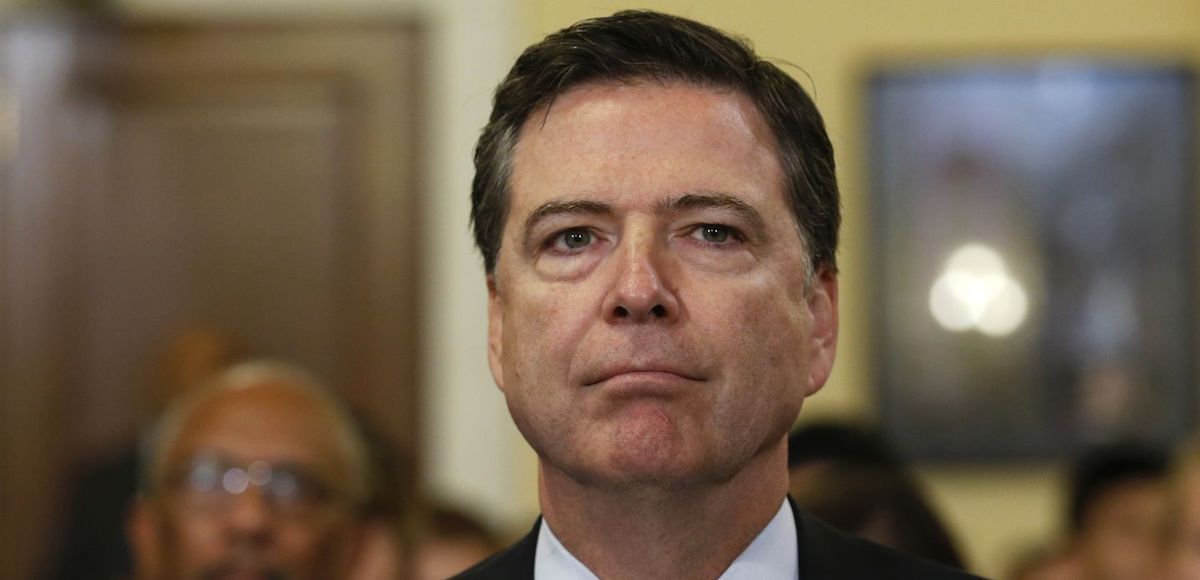 Senators have evidence confirming a PPD report from May alleging James Comey "already decided" to clear Hillary Clinton before investigators completed their work.
Sen. Chuck Grassley, R-Ia., the Chairman of the Senate Judiciary Committee, and Sen. Lindsey Graham, R-S.C., the Chairman of the Subcommittee on Terrorism, obtained transcripts from the Office of Special Counsel (OSC) revealing that the fired former director of the Federal Bureau of Investigation (FBI) drafted a statement rejecting criminal charges two months or more before Mrs. Clinton was even interviewed.
The government watchdog agency launched an investigation into whether Mr. Comey's actions violated a federal law against government employees engaging in political activity while on duty. Sens. Grassley and Graham said the OSC closed the investigation after he was fired by President Trump.
In a letter sent Wednesday to FBI Director Christopher Wray, Grassley and Graham said Mr. Comey's prepared statement "exonerating" Mrs. Clinton sometime in April or early May confirms their long-held suspicions.
"According to the unredacted portions of the transcripts, it appears that in April or early May of 2016, Mr. Corney had already decided he would issue a statement exonerating Secretary Clinton. That was long before FBI agents finished their work," Sens. Grassley and Graham wrote. "Mr. Comey even circulated an early draft statement to select members of senior FBI leadership. The outcome of an investigation should not be prejudged while FBI agents are still hard at work trying to gather the facts."
In October, People's Pundit Daily reported that Mr. Comey prevented agents from properly investigating Mrs. Clinton over her improper use of a private email server to conduct official business at the Secretary Department. Mr. Comey, who was fired by President Donald Trump on recommendations from Deputy Attorney General Rod Rosenstein, claimed the decision not to prosecute Mrs. Clinton for mishandling classified information was "unanimous."
However, PPD reported in May the decision wasn't unanimous and that agents claimed the former director undercut their investigation from start to finish. Multiple sources familiar with the case told PPD the then-director had predetermined the outcome far before they had finished their investigation.
"We didn't search their house," a source lamented to PPD. "There should have been a complete search of their [Clinton] residence and all devices should've been seized. We [FBI] even seize devices that have been set on fire. The investigation was definitely not conducted like a typical case."
The FBI confirmed receipt of the senators' letter and said the Bureau will only answer questions to them directly. Sens. Grassley and Graham are demanding all records of the drafts Mr. Comey prepared and other materials related to the OSC probe be handed over to the committee.
"Conclusion first, fact-gathering second—that's no way to run an investigation. The FBI should be held to a higher standard than that, especially in a matter of such great public interest and controversy," Sens. Grassley and Graham further wrote. "Moreover, the Justice Department entered into highly unusual immunity agreements with Cheryl Mills and Heather Samuelson in June 2016-after Mr. Comey began drafting his exoneration statement-to review Clinton email archives on their laptops."