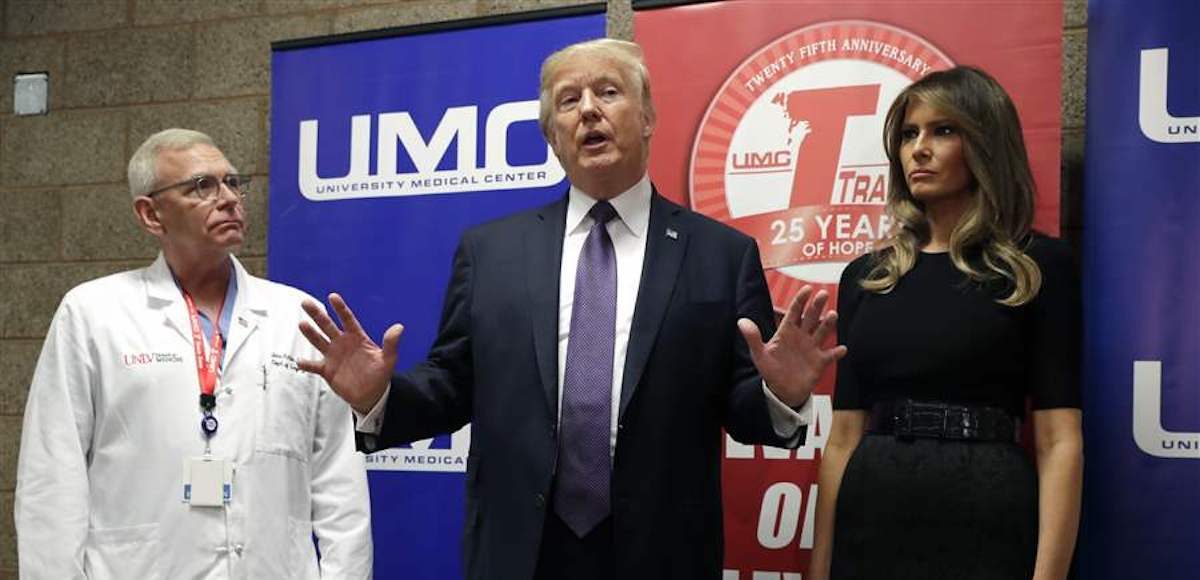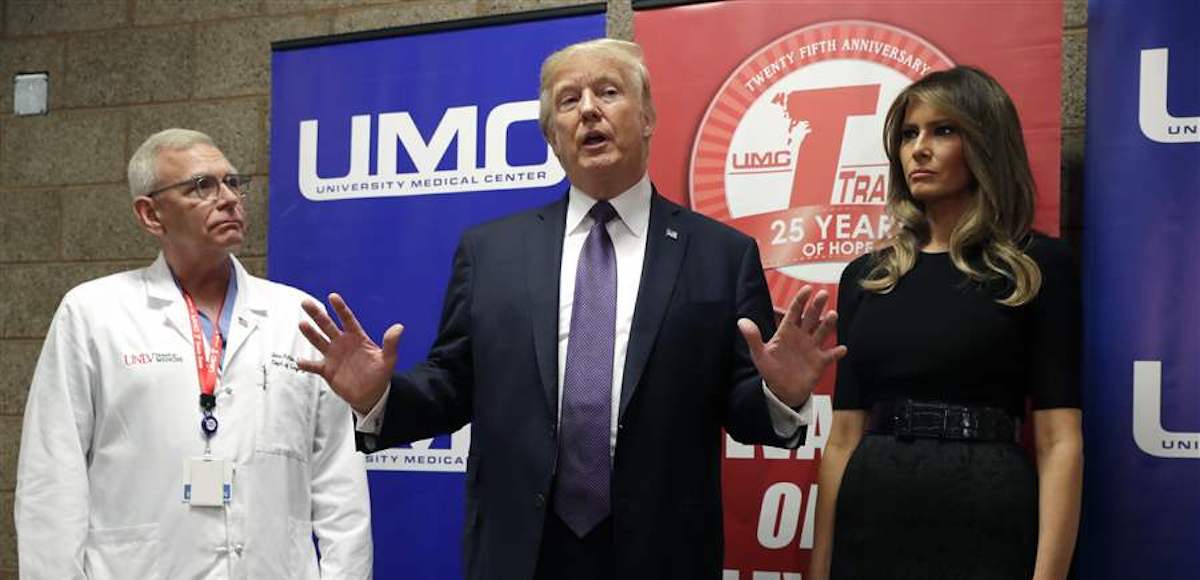 President Donald Trump and First Lady Melania Trump visited Las Vegas on Wednesday, praising first responders and inviting the victims to the White House. The trip comes after 64 year-old Stephen Paddock fired down on a country music concert from a room in the Mandalay Bay Hotel and Casino, killing 59 and wounding more than 400.
It is now the deadliest mass shooting in U.S. history.
"I'll be there for them," President Trump told reporters in the lobby of the University Medical Center, where he met with victims in private. "The only message I can say is that we are with you 100 percent."
He praised the medical staff who had worked to save the victims as "some of the most amazing people," adding they did an "indescribable" job.
"We met patients that were absolutely terribly wounded," he said. "And the doctors, the nurses, all of the people at the hospital have done a job that's indescribable."
Of the victims, the President said he met "some of the most amazing people" and invited them to come visit him at the White House when they recover.
"Some were very, very badly wounded and they were badly wounded because they refused to leave," he said. "They wanted to help others because they saw people going down all over."
President Trump also visited the headquarters of the Las Vegas Metropolitan Police, where he met with officers and dispatchers who had responded to the mass shooting and congratulated them "on a job well done."
"You showed the world and the world is watching," the President told them. "You showed what professionalism is all about."
House Majority Leader Kevin McCarthy, R-Calif., and Nevada Republicans Rep. Mark Amodei and Sen. Dean Heller also joined President Trump on the trip.