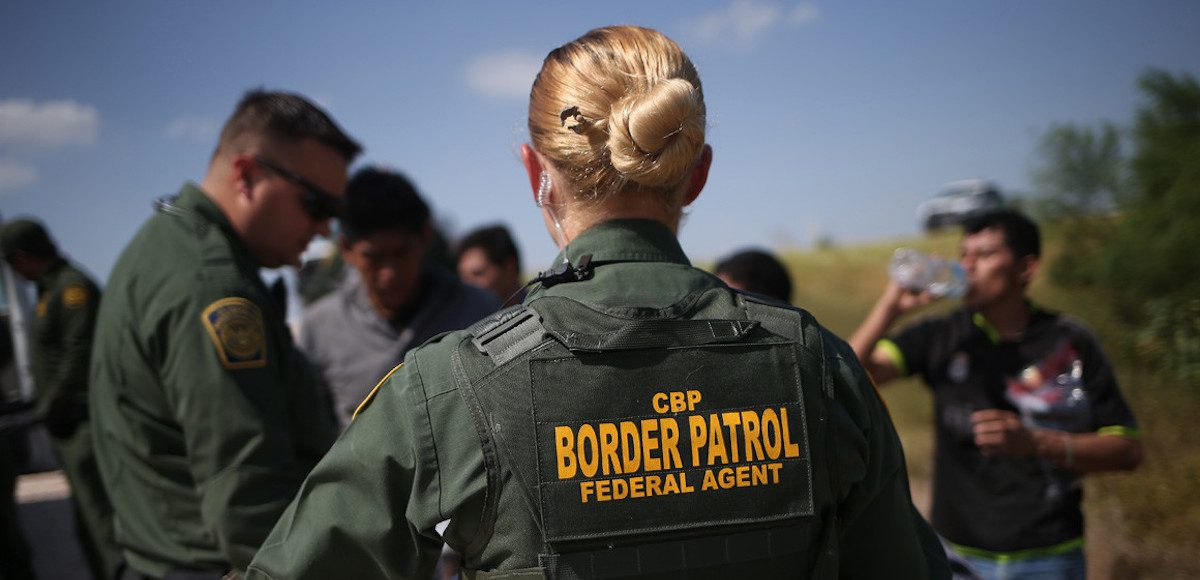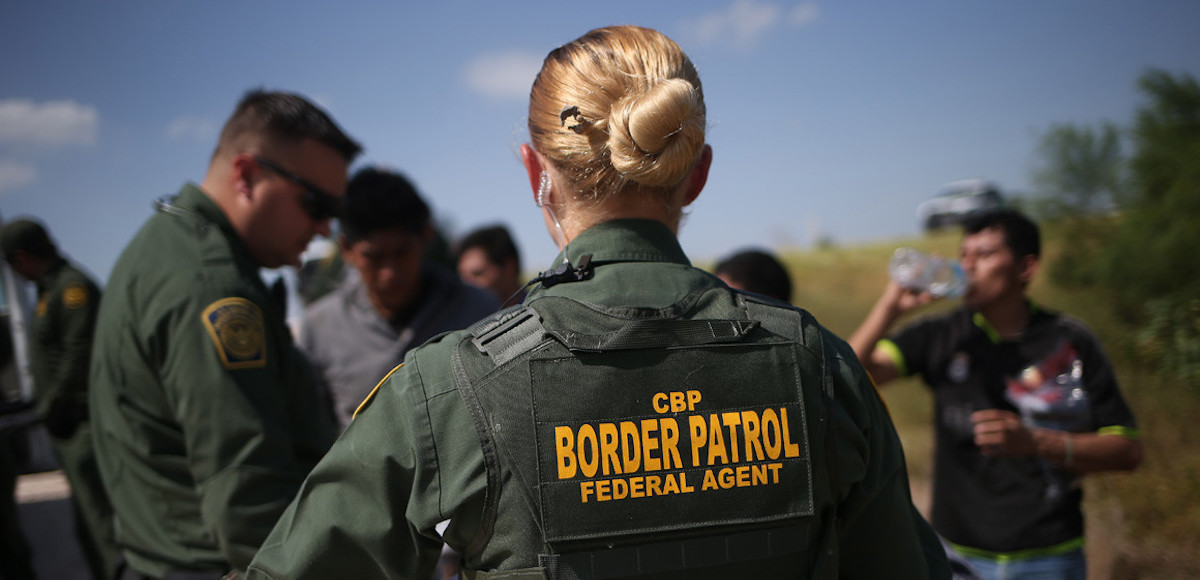 The Department of Homeland Security (DHS) released end-of-year statistics for immigration enforcement for Fiscal Year (FY) 2017. President Donald Trump made cracking down on illegal immigration the centerpiece of his campaign and the report shows historic success during the first year of his administration.
"We have clearly seen the successful results of the President's commitment to supporting the frontline officers and agents of DHS as they enforce the law and secure our borders," said Acting Secretary of DHS Elaine Duke. "We have an obligation to uphold the integrity of our immigration system, but we must do more to step up and close loopholes to protect the American worker, our economy, and our communities."
U.S. Customs and Border Protection (CBP)
The U.S. Customs and Border Protection (CBP) reported 310,531 apprehensions nationwide, 303,916 of which were along the Southwest border. The agency praised the success but stressed that these numbers underscore the need for a physical barrier at the border, meaning "The Wall."
There were 216,370 inadmissible cases by CBP officers in FY 2017, a 23.7% decline over the previous year. Illegal migration along the Southwest border declined sharply from January 21 to April, which was the lowest month of border enforcement activity on record.
"We have seen historic low numbers this year – an almost 30 percent decline in apprehensions in FY17, but we are very concerned about the later month increases of unaccompanied minors and minors with a family member," said Acting Deputy Commissioner Ronald Vitiello. "We are also concerned about the significant uptick in the smuggling of opioids and other hard narcotics, including heroin and cocaine, which generally increase when illegal border crossings spike."
In FY 2017, CBP reported the lowest level of illegal cross-border migration — which are apprehensions along the border and inadmissible encounters at the U.S. ports of entry — ever on record. Mr. Vitiello called on the U.S. Congress to take action requested by the Trump Administration to further combat cartels.
"The men and women of CBP, working along our borders and at the ports of entry protecting our great nation, are doing outstanding work," he added. "For us to truly have an operationally secure border, we must close loopholes in our laws that help fund the cartels."
There was a month-over-month increase in apprehensions and inadmissible cases along the Southwest border in May, largely from children who are either part of a family unit or unaccompanied by their parent or legal guardian. By the end of the year, family-unit apprehensions and inadmissible cases reached 104,997 along the Southwest border.
Another 48,681 unaccompanied children were apprehended or determined to be inadmissible.
U.S. Immigration and Customs Enforcement (ICE)
In FY 2017, the U.S. Immigration and Customs Enforcement (ICE) and Removal Operations (ERO) conducted 143,470 arrests and removed 226,119 illegal aliens, an increase of 40% from the previous fiscal year. From the start of the Trump Administration on January 20, 2017 through the end of the fiscal year, ERO made 110,568 arrests juxtaposed to 77,806 in FY 2016, also an increase of 40%.
"These results are proof of what the men and women of ICE can accomplish when they are empowered to fulfill their mission," said Thomas Homan, ICE Deputy Director. "We need to maintain this momentum by matching the dedication and drive of our personnel with the resources they need to perform at even higher levels. We need to confront and address misguided policies and loopholes that only serve as a pull factor for illegal immigration."
As People's Pundit Daily (PPD) has previously reported, ICE arrest statistics demonstrate the priority is on public safety and border security. Ninety-two (92%), or 101,722 illegal aliens arrested by ICE during the Trump Administration, either had a criminal conviction or a pending criminal charge, were an ICE fugitive, or were an illegal re-entrant.
Sanctuary Cities
One of those loopholes made national headlines again last week when a jury in San Francisco returned a "not guilty" verdict in the trial of the illegal immigrant who shot and killed Kate Steinle. Jose Garcia Zarate, previously known as Juan Francisco Lopez Sanchez, was a multiple felon and deportee taking "sanctuary" in San Francisco.
The Trump Administration has been blocked by the leftwing lower courts for withholding funds to sanctuary cities. The case is ultimately headed to the U.S. Supreme Court. But the slaying of the young Ms. Steinle sparked a controversial national debate over crime committed on U.S. citizens by illegal immigrants.
According to a recent poll, 58% want the federal government should cut off funds to cities that provide sanctuary for illegal immigrants, while just 32% disagreed and 10% said they were not sure. Further, 62% of likely voters said the Department of Justice (DOJ) should take legal action against cities that provide sanctuary for illegal immigrants.
Meanwhile, 53% of all voters–including 76% of Republicans–agree with President Trump that illegal immigration increases the level of serious crime in America.
"We must continue to target violent gangs like MS-13, and prevent them from rebuilding what we have begun to dismantle," Mr. Homan said. "Finally, we need to find a solution to the dangerous sanctuary city policies and the politicians who needlessly risk innocent lives to protect criminals who are illegally present in the United States."