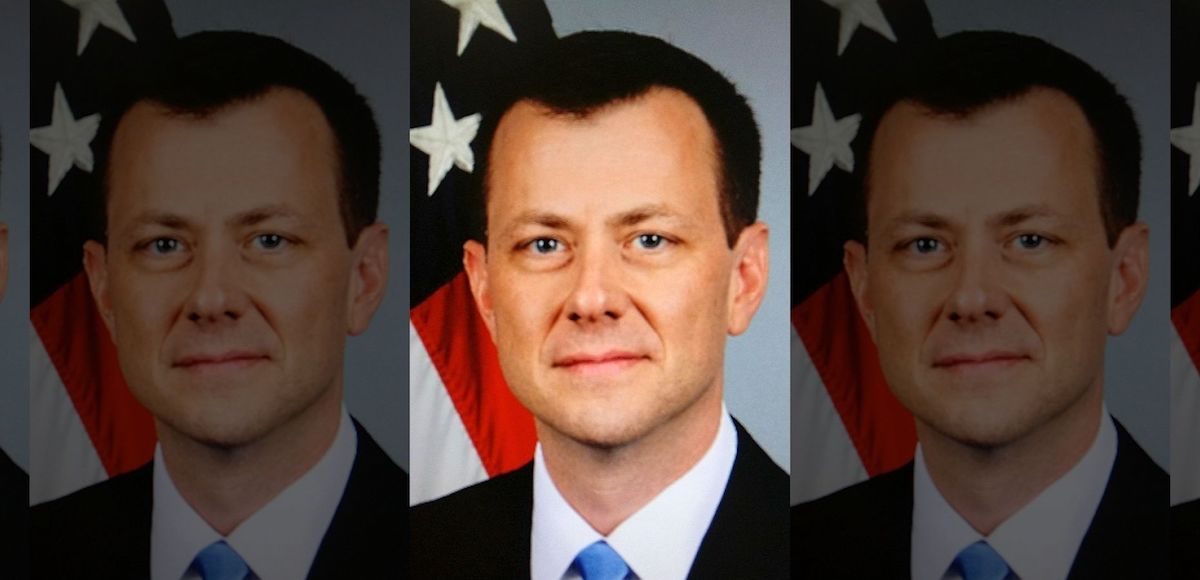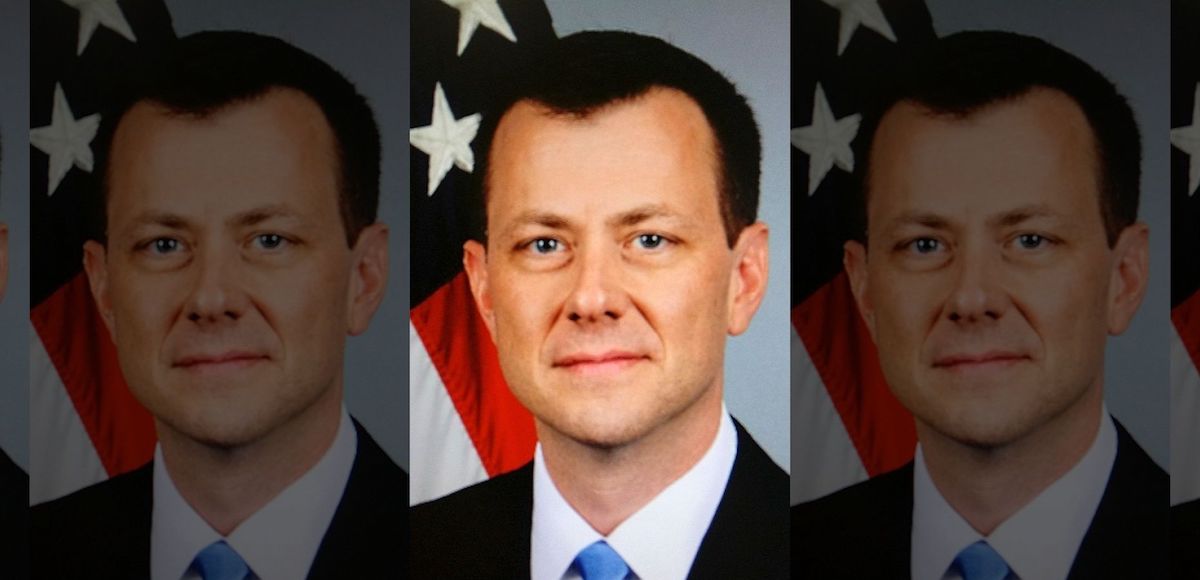 More than 10,000 texts messages between two senior FBI officials who worked for the special counsel show a startling bias against Donald Trump. Peter Strzok and Lisa Page texted how they thought President Donald J. Trump was a "loathsome human" and "an idiot," messaing each other how Hillary "just has to win."
Mr. Strzok, a top counterintelligence agent at the FBI who worked on the Democrat-dominated team assembled by Special Counsel Robert Mueller III, was fired over the summer before it could be revealed he was sending anti-Trump texts to Ms. Page, with whom he was having an affair. She was also hired and fired by the special counsel.
Mr. Strzok not only oversaw the interview with Lt. General Michael Flynn that resulted in charges of lying to federal agents, but also of Hillary Clinton, which did not. He played a key role in changing the memo drafted by fired former FBI director James Comey to exonerate Mrs. Clinton.
The language in the memo was amended to change "gross negligence" to "extreme carelessness" to describe her handling of the classified information. The former is felonious, while the latter is the legal definition of the former.
In March, just before President Trump took a large lead in the delegate count for the Republican nomination on "Super Tuesday," Mr. Strzok trashed Americans voters.
"America will get what the voting public deserves," said Strzok, to which Page responded. "That's what I'm afraid of."
Twelve days later, Ms. Page texted back.
"I can not believe Donald Trump is likely to be an actual, serious candidate for president."
During the Republican National Convention on July 19, the two took turns mocking the Trump family, the delegates and the attendees.
"Oooh, TURN IT ON, TURN IT ON!!! THE DO*CHEBAGS ARE ABOUT TO COME OUT," Mr. Strzok texted Ms. Page. "You can tell by the excitable clapping."
On July 27, Mr. Strzok wrote, "She just has to to win now. I'm not going to lie, I got a flash of nervousness yesterday about Trump." Only days later, the FBI opened a counterintelligence investigation into "collusion" between Russian officials and the Trump campaign.
Ms. Page texted Mr. Strzok about a New York Times article on August 6, which involved Muslim lawyer Khzir Khan. He attacked the soon-to-be president on stage at the Democratic National Convention. Khan is an immigration lawyer who stood to loose money on the travel ban, which has been implemented.
"Jesus. You should read this," she wrote. "And Trump should go f himself."
In one of the more suspicious text messages, Mr. Strzok appears to mention FBI Deputy Director Andrew McCabe, who is under several inspector general investigations for misconduct. He wrote that they needed "an insurance policy" in the unlikely event President Trump was elected. Worth noting, Mr. McCabe is under the microscope for sexual misconduct and for his conduct during the Clinton email investigation.
"I want to believe the path you threw out for consideration in Andy's office that there's no way he gets elected — but I'm afraid we can't take that risk," he texted Ms. Page. "It's like an insurance policy in the unlikely event you die before you're 40."
Mr. McCabe's wife also gave roughly a half of million dollars to Virginia Governor Terry McAuliffe, a top Clinton ally.