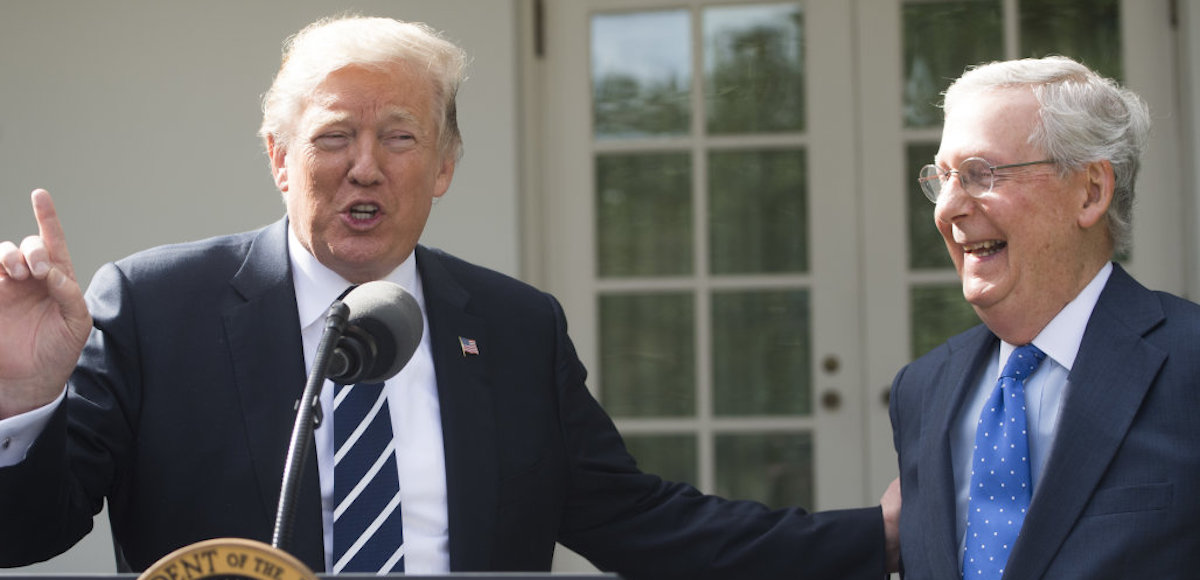 President Donald Trump has officially set a record for the most federal appeals judges appointed in the first year of a presidency, more than any other before him. On Thursday, Senate Majority Leader Mitch McConnell, R-Kty., pushed through the twelfth federal appeals court nominee, breaking the previous record held jointly by Presidents Richard Nixon and John F. Kennedy.
With the help of former Senator Harry Reid, D-Nev., Barack Obama nominated and the Democrat-controlled Senate successfully confirmed only 3 appeals court judges in his first year in office in 2009. He also nominated U.S. Supreme Court Justice Sonia Sotomayor.
President Trump nominated and the U.S. Senate confirmed Justice Neil Gorsuch, despite unprecedented opposition and obstruction by Senate Democrats. Many of those same Democratic senators, including Minority Leader Chuck Schumer, D-N.Y., unanimously confirmed Justice Gorsuch to his prior role in a voice vote back in 2006.
As People's Pundit Daily (PPD) has previously examined, the Democratic Party historically has been the party of obstruction with judicial appointments, particularly relating to the Supreme Court.
Before Mr. Obama, former President George W. Bush got six federal judges confirmed.
As we've seen front-and-center during the first year of the Trump Administration, judicial appointments can have a very significant impact on public policy and a president's legacy. Democrats judge-shop when they cannot get an initiative at the ballot box or through the legislation process, as was the case with same-sex marriage.
But they can also be used to stop policy, as they temporarily did in the case of the travel ban. With Justice Gorsuch on the High Court, the travel ban was three-times allowed to move forward in the face of lower court opposition.